BSN continues its Cold Stone partnership with Apple Pie A La Cold Stone
Aug 8th, 2019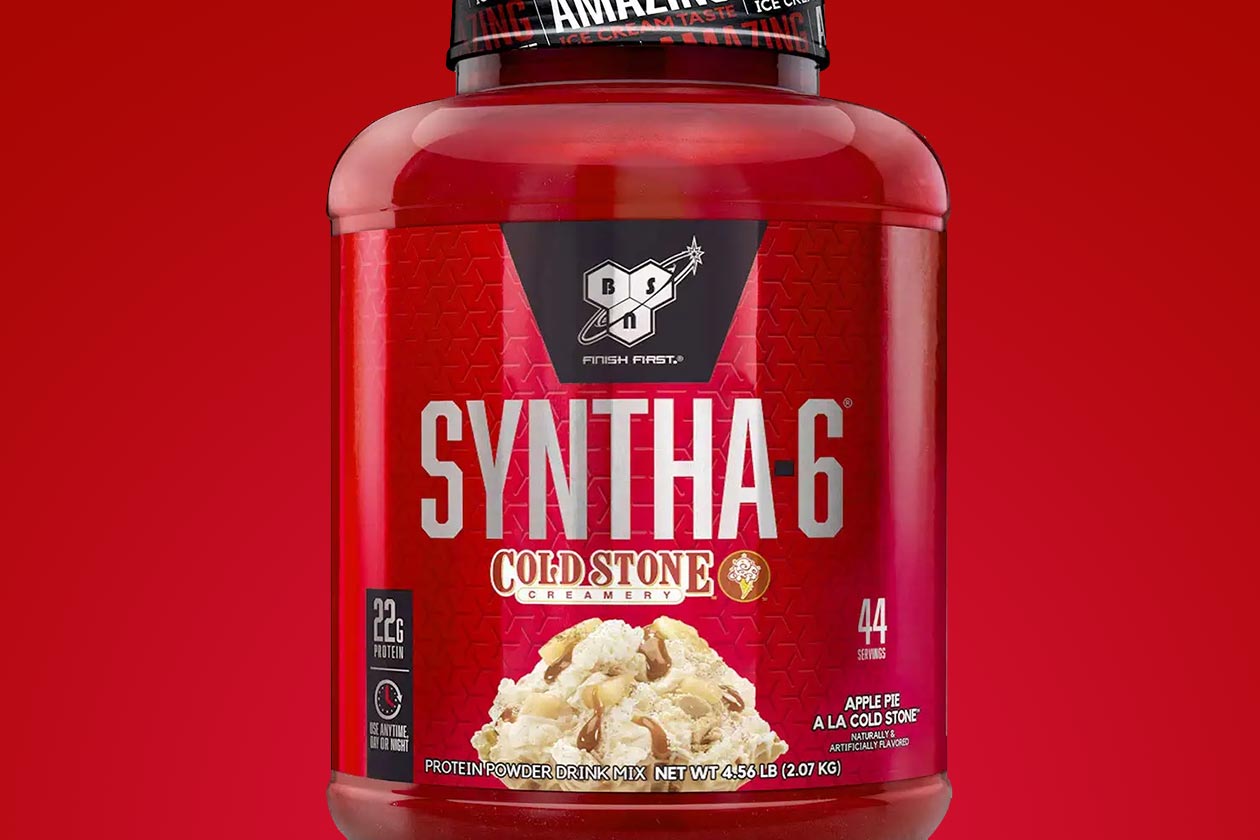 A first look has surfaced of yet another flavor from BSN for its Syntha-6 protein powder, that's been put together in partnership with Cold Stone Creamery. The brand has dropped a number of Cold Stone collaborations since launching its first three over a year ago, including two for its top-rated BSN Protein Crisp.
The upcoming flavor for BSN's long-running Syntha-6 protein powder is Cold Stone's Signature Creation, Apple Pie A La Cold Stone. The original apple pie-themed ice cream creation is made with french vanilla ice cream, topped with caramel sauce, cinnamon, bits of graham cracker pie crust, and apple pie filling.
BSN's newest Cold Stone Creamery collaboration comes with Syntha-6's usual amount of protein per serving with 22g. We can also confirm the Apple Pie A La Cold Stone Syntha-6 will be available in the protein powder's larger 4.56lb tub size, packing a total of 44 servings.