Chaos Crew warns its upcoming Stim Head is not for beginners
Aug 3rd, 2019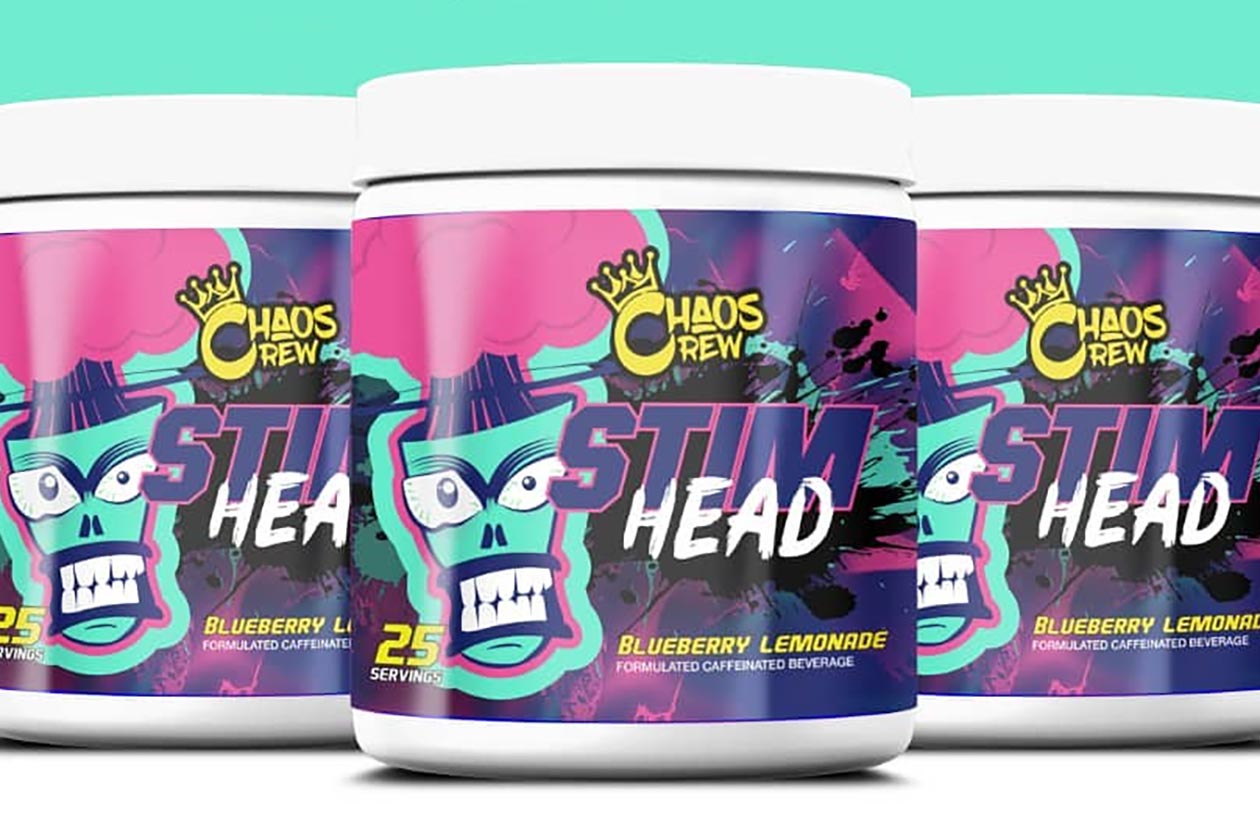 The UK company Chaos Crew has revealed the formula behind its second upcoming supplement, the stimulant heavy pre-workout Stim Head. It was just a few weeks ago the brand revealed everything you need to know about its other coming soon product, the stimulant-free pre-workout Pump The Chaos.
As mentioned, Chaos Crew Stim Head is a stimulant powered pre-workout, so not too surprisingly; its formula is loaded with stimulants. It has a combined total of just under 900mg of stimulants, although it does have a few more traditional ingredients in the mix such as taurine and beta-alanine.
You can see the complete list of features behind the all-new Stim Head in its facts panel above. A full serving includes highlights such as 350mg of caffeine, 150mg of cocoamaine, and 750mg of tyrosine. Chaos Crew also wants to make it clear this is an intense supplement, and is not suitable for those that are new to pre-workouts.
Chaos Crew plans on finally unleashing its stimulant heavy Stim Head sometime very soon, with 25 servings per tub and in the one Blueberry Lemonade flavor. Also, unlike the brand's other upcoming supplement Pump The Chaos, Stim Head is only going to be available in the UK and European markets.