Hydroxycut Shred now available but only in Australia and New Zealand
Aug 12th, 2019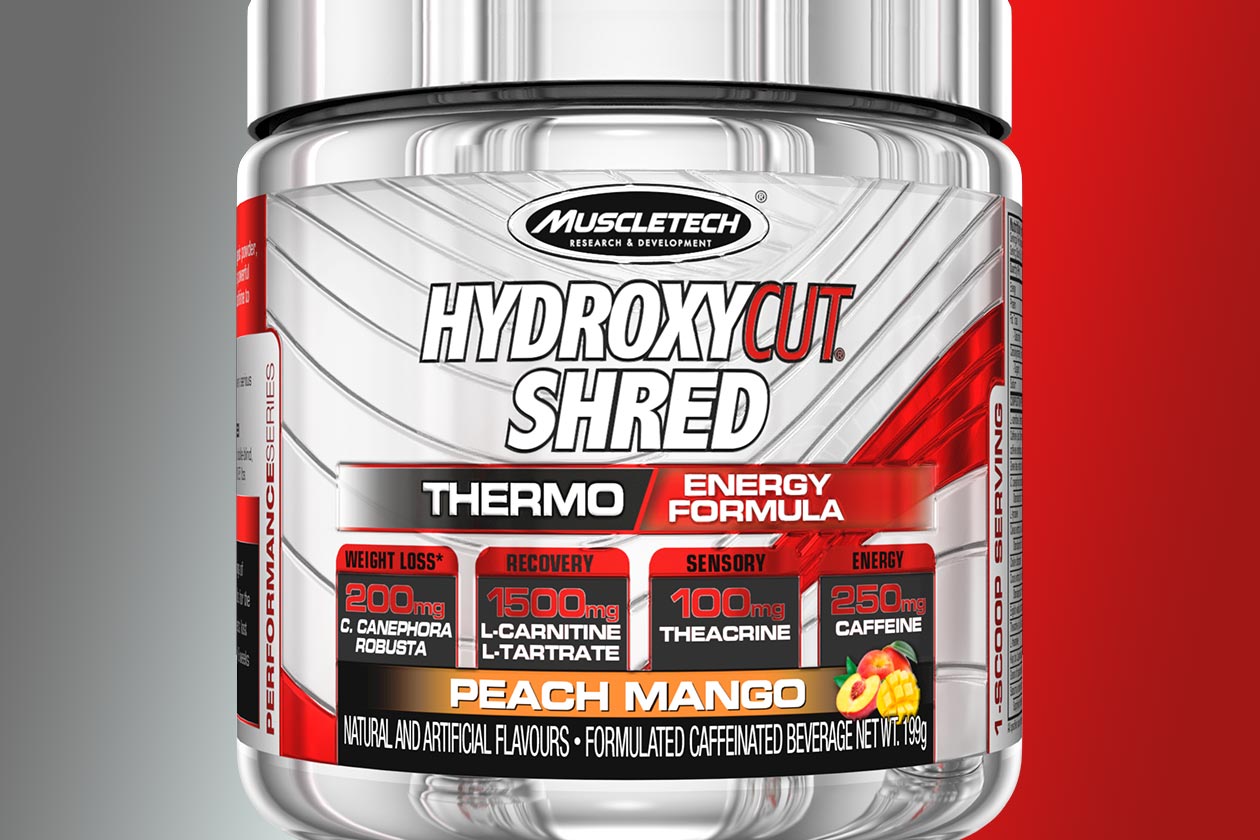 Hydroxycut Shred is one of the two new supplements Muscletech has launched exclusively in Australia and New Zealand, with the other one being Vapor Max. As with all of the brand's Hydroxycut products, Hydroxycut Shred is a weight loss supplement; however, unlike all of the Hydroxycuts in the US, Shred is flavored.
You can now purchase Hydroxycut Shred from Muscletech's various stores and stockists in Australia and New Zealand including the likes of Rockhard Supplements. The retailer has the powder fat burner priced at $74.95 (50.59 USD) for a 30 serving tub, which should last you 30 days when using it at the recommended once a day.
As for the formula behind Muscletech's Hydroxycut Shred, it comes with a handful of commonly used weight loss ingredients. The fat burner features the likes of carnitine tartrate and grains of paradise at 1.5g of 20mg respectively, as well as a solid 250mg of caffeine, and 100mg of TeaCrine for energy and focus.
Hydroxycut Shred's complete combination of ingredients aims to provide hard-hitting energy along with support for recovery and overall fat loss. When it comes to flavor options, Muscletech has put together two for the weight loss product with the fruit-based recipes Raspberry and Peach Mango.