Stim-free and carnitine fueled NovaLean coming soon from InnovaPharm
Aug 30th, 2019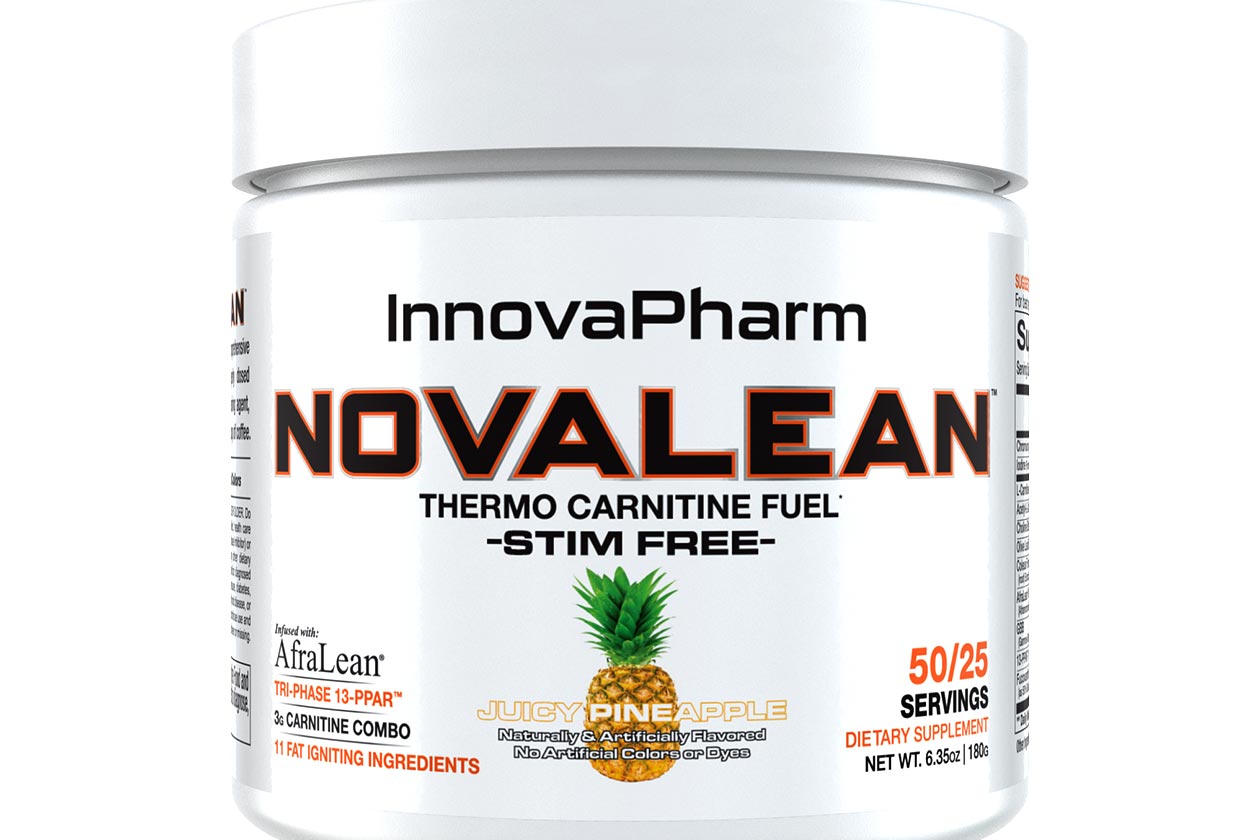 NovaLean is an all-new weight loss supplement coming soon from InnovaPharm that is loaded with 11 different ingredients. It is going to be heavily fueled by with a combined 3g of carnitine per maximum serving, although as mentioned, there are plenty of other ingredients in the product.
While we don't know all 11 of the ingredients InnovaPharm has packed into NovaLean; we can confirm that alongside the carnitine will be AfraLean branded grains of paradise. The brand has made this one easy to stack as well, as despite having a lot of ingredients, none of them are stimulants.
InnovaPharm plans on dropping NovaLean during the first few weeks of September. It'll be available with 50 servings per tub, or 25 maximum servings, and have two tastes to choose. The fat burner's options will be Juicy Pineapple and the brand's orange, mango, and grapefruit recipe called OMG!