Be in to win an England Rugby Training Experience with Optimum
Aug 27th, 2019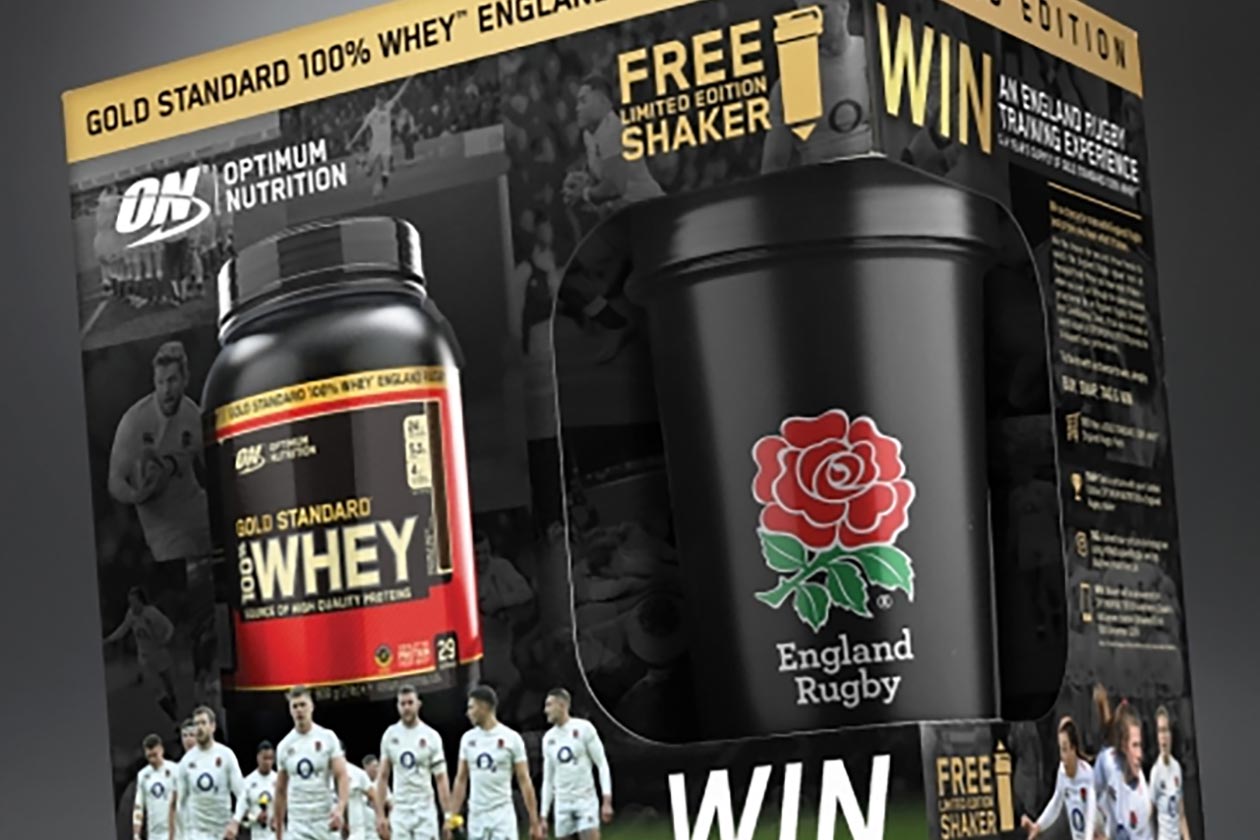 In the United Kingdom, Optimum Nutrition is giving fans of its iconic Gold Standard Whey Protein a chance to win an awesome rugby experience. The supplement company has put together a special edition box set of its signature protein powder that comes with a 2lb tub of its Double Rich Chocolate flavor.
Also included in Optimum Nutrition's Gold Standard set is a limited edition, England Rugby shaker bottle. You can grab the box set now through the brand's UK website, and it won't cost you any more than a regular 2lb. Altogether, the protein and shaker are £25.99 (31.75 USD), although there is one more thing that comes with the special release.
Along with the Gold Standard Whey Protein and England Rugby shaker, Optimum Nutrition's box set puts you in the draw to win the rugby experience mentioned earlier. The huge prize is the chance for you and three friends to watch the English Rugby team train at Pennyhill Park, and then get put through the same intensive programme.
The winner of Optimum Nutrition's rugby experience will also get a year's supply of supplements. The exact steps to enter start with purchasing one of the special edition Gold Standard Whey Protein box sets. Once you've done that, post about it on Instagram, tag the brand's UK account, and use the hashtag #ONxEnglandRugby.
The winner of Optimum Nutrition's awesome promotion will be announced on December 16th. For more information on the whole thing, check out optimumnutrition.com/en-gb.