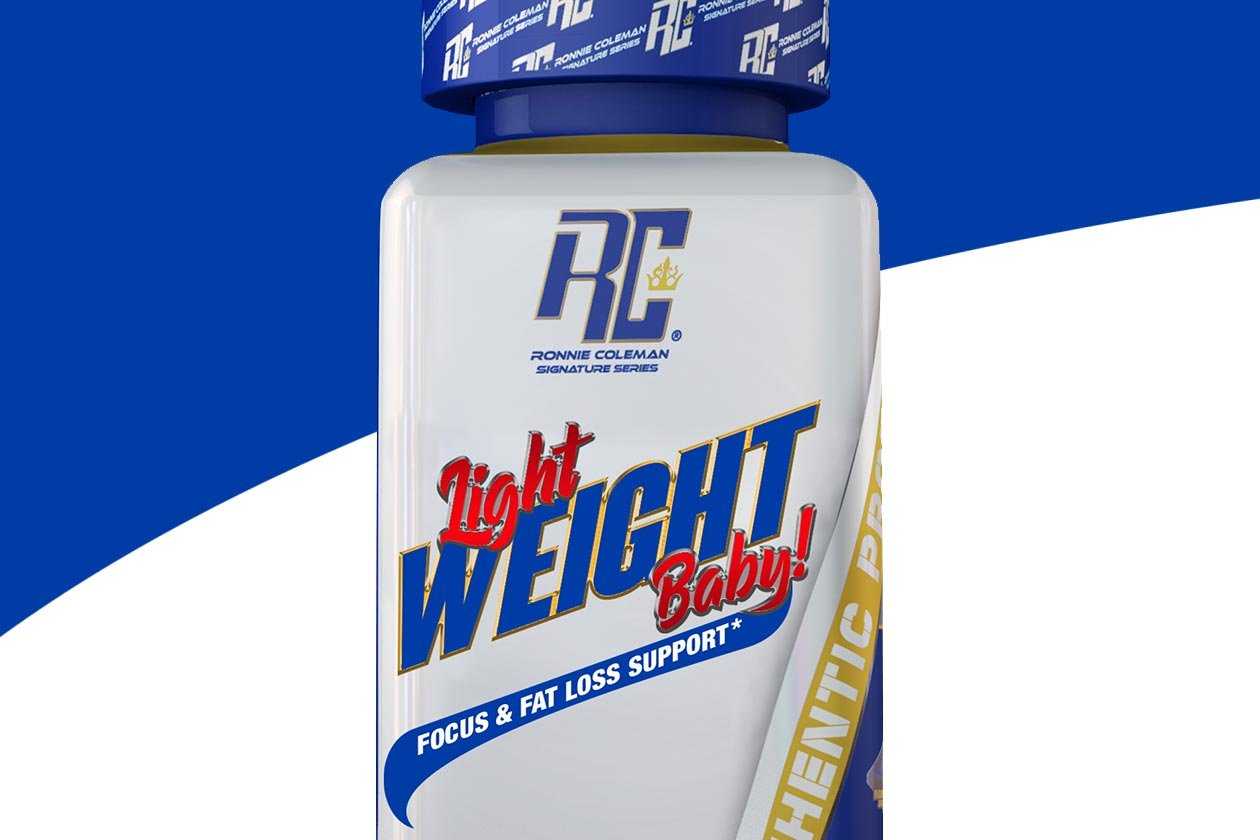 Ronnie Coleman Signature Series has released its all-new weight loss supplement this week called "Light Weight Baby". The product is, of course, named after one of Ronnie Coleman's many famous quotes, and is designed to provide a well-rounded fat burning experience at a cost-effective price.
Like a lot of the other entries in the highly competitive weight loss category, Light Weight Baby from Ronnie Coleman comes with a bunch of ingredients for energy and focus. It features a 305mg blend of caffeine at 200mg, green tea, schisandra, and green coffee, plus 25mg each of TeaCrine and Dynamine.
The other half of Ronnie Coleman's all-new Light Weight Baby is filled with ingredients to support metabolism and overall fat loss. Taking care of that side is a 177mg blend of adhatoda vasica, dandelion root, CLA, white willow, ginger extract, and the absorption enhancing ingredient BioPerine black pepper.
Light Weight Baby is now available for purchase from the Ronnie Coleman Signature Series website for the regular price of $19.99 for a 60 serving bottle. The brand is also running a sale right now for Labor Day with 20% off using the coupon "LABOR20", which drops the new release to just $16.