Anabolic Designs' gainer Mass Chaser mixes in as little as 4 oz of water
Sep 18th, 2019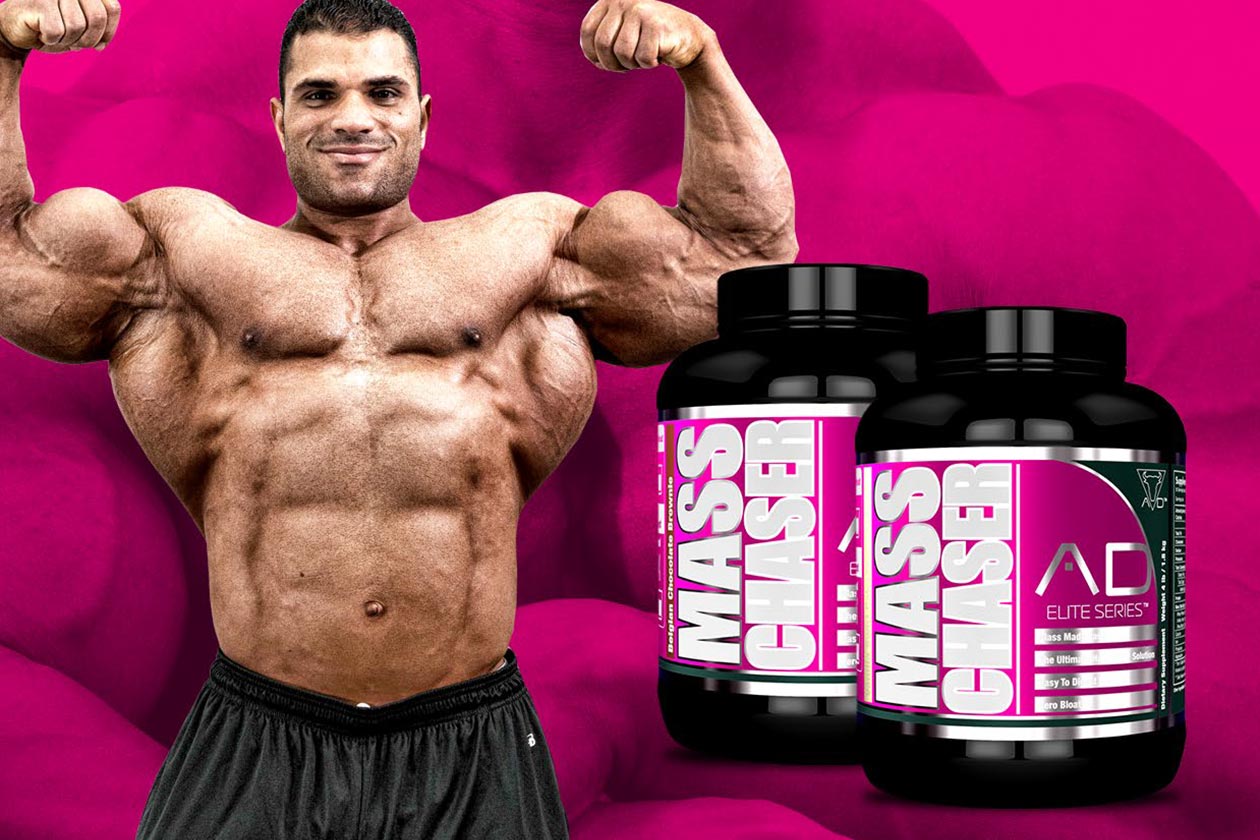 The reputable brand Anabolic Designs has come out with an all-new mass gainer named Mass Chaser. To separate it from the many other gainers on the market, the brand has built it with simplicity in mind. The supplement is loaded with calories, although despite that, it's said to mix in as little as 4 oz of water.
Anabolic Designs Mass Chaser provides 25g of protein per two-scoop serving, with a hefty 76g of carbohydrates, 23g of sugar, 12g of fat, and 500 calories. The nutrition profile makes it very easy to scale up, for example, if you bump up to four scoops you'll get 50g of protein, 152g of carbs, 24g of fat, and 1,000 calories.
Anabolic Designs has formulated Mass Chaser with whey concentrate for protein, the pea sourced carbohydrate Carb10, and MCT oil for fat. As mentioned, it is a straightforward gainer with simplicity being a key highlight as well as the ability to mix in a low amount of water and apparently be easily digested.
Mass Chaser from Anabolic Designs has been made available starting this week in two flavors with Belgium Chocolate Brownie and Vanilla Swirl Cake Batter. The calorie-loaded product comes with 15, two-scoop servings per bag or 7.5 servings if you want 1,000 calories from each one, and it will cost you $59.99.