Sep 12th, 2019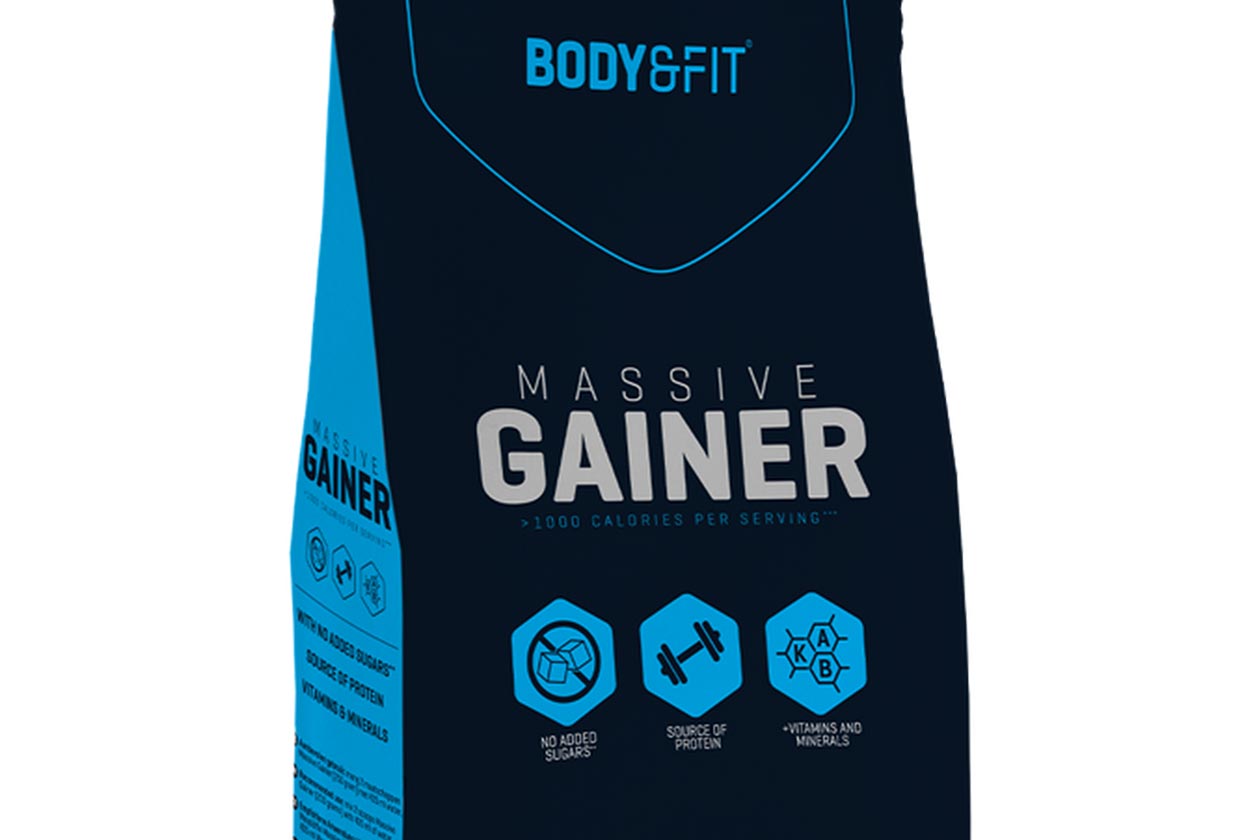 The major retailer and brand Body & Fit, from Europe, has introduced an all-new product for its own line of supplements this week. The latest effort from the company gives everything away right in its name with the title "Massive Gainer". The Body & Fit release is, of course, a mass protein formula packed with over 1,000 calories.
Body & Fit's Massive Gainer is now available from all of its online stores, including the UK one where it'll cost you £39.99 (49.25 USD) for a 17 serving bag. The product has launched in three different flavor options to choose from, all of which are relatively traditional tastes with Chocolate, Vanilla, and Banana.
The ingredients Body & Fit has packed into Massive Gainer are quite basic, but as mentioned, they add up to a hefty 1,000+ calories per serving. The supplement comes with maltodextrin as its main source of carbohydrates, whey and milk concentrate for protein, coconut oil for fat, and a full spectrum of vitamins and minerals.
The nutrition profile on Body & Fit's Massive Gainer starts with a solid 50g of protein per 250g serving. You then have a heavy 145g of carbohydrates with 21g of that sugar, 32g of fat, and a calorie count of 1,068. Those macros are all based on the product's Vanilla flavor and do vary slightly across its other options.