EVL brings its delicious Strawberry Shortcake 100% Isolate to the Olympia
Sep 14th, 2019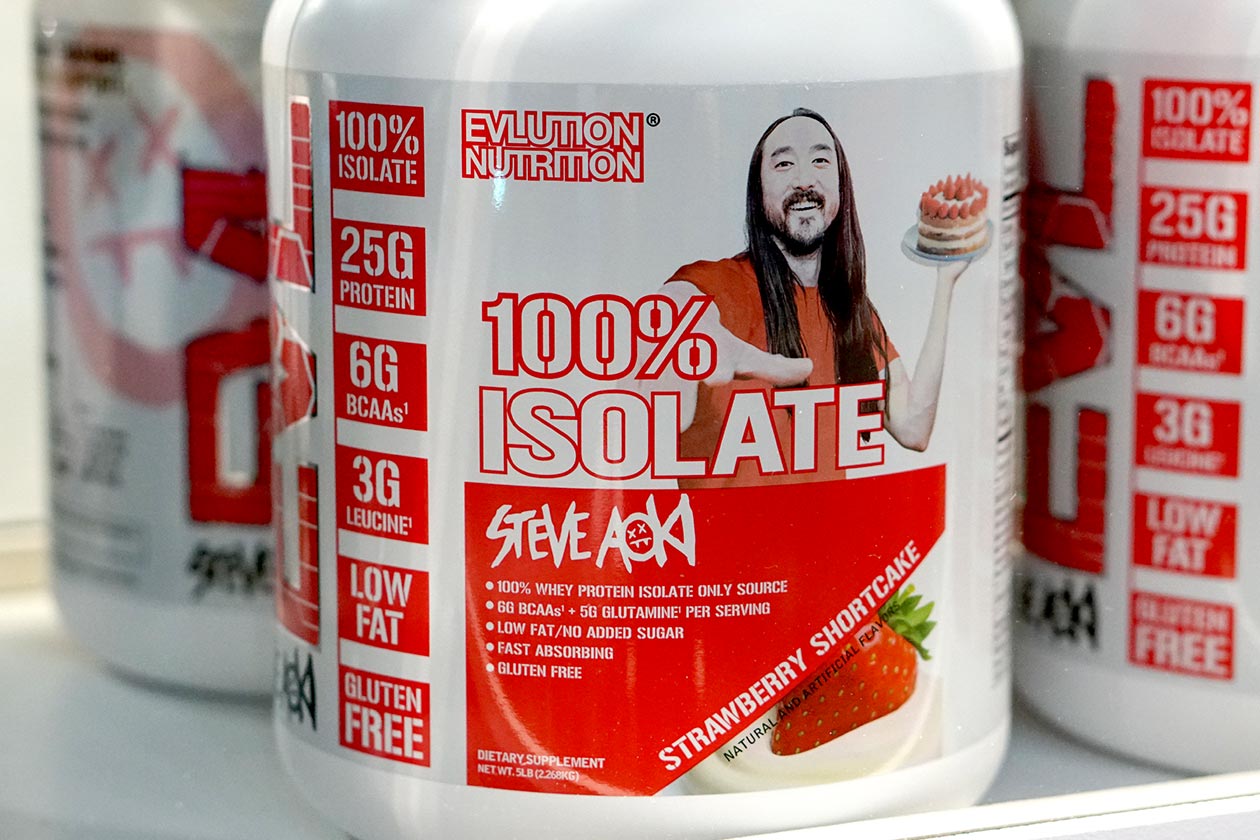 Like every other year at the Mr. Olympia Expo, EVL is set up here in the Las Vegas Convention Center with its growing line of supplements. One of the items the brand has brought to the annual event is its recently announced Steve Aoki partnership, with a special edition Strawberry Shortcake flavor of EVL's 100% Whey Isolate.
The brand has it available at the Mr. Olympia Expo to booth try and buy, despite it not being in stock at any retailers just yet. We took the opportunity to try the sweet-sounding protein powder flavor, and it does not disappoint. While strawberry is a fairly common protein flavor, EVL has managed to make its latest Steve Aoki collaboration quite different.
The product actually comes with freeze-dried strawberry pieces in the powder itself which as you drink it, provide little hits of strawberry sweetness. The overall flavor has a smooth fruity taste that sits alongside a rich cake base. The two combine for a solid strawberry experience that is true to its "Strawberry Shortcake" name.