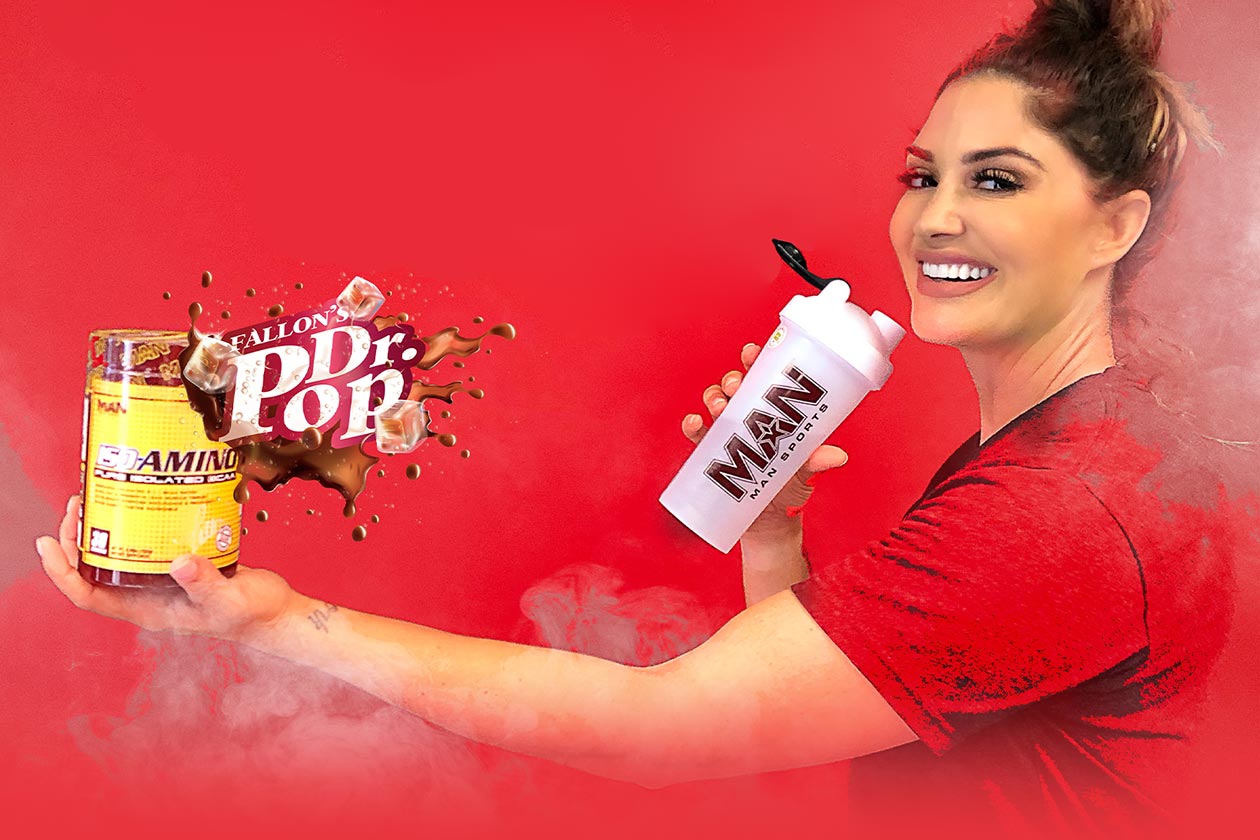 After dropping a sneak peek at the product just yesterday, today MAN Sports has officially launched its first-ever limited-edition collaboration. The product is a new flavor of the brand's original candy supplement ISO-Amino, called Dr. Pop, which has been put together with its athlete Fallon Taylor.
As suspected based on the name and imagery, MAN Sports and Fallon's Dr. Pop ISO-Amino is a soda type flavor and it is said to taste amazing. The product is available now through mansports.com, and if you're one of the first 100 to order Dr. Pop, you'll get your tub personally signed by Fallon Taylor herself.
Like with most of its new releases, MAN Sports has put together a handful of limited-time deals for the launch of its Dr. Pop ISO-Amino. The offers available are one 30 serving tub for $28.99, two for a slightly cheaper $27.49 each, or the most cost-effective option, three for $26.66 each.