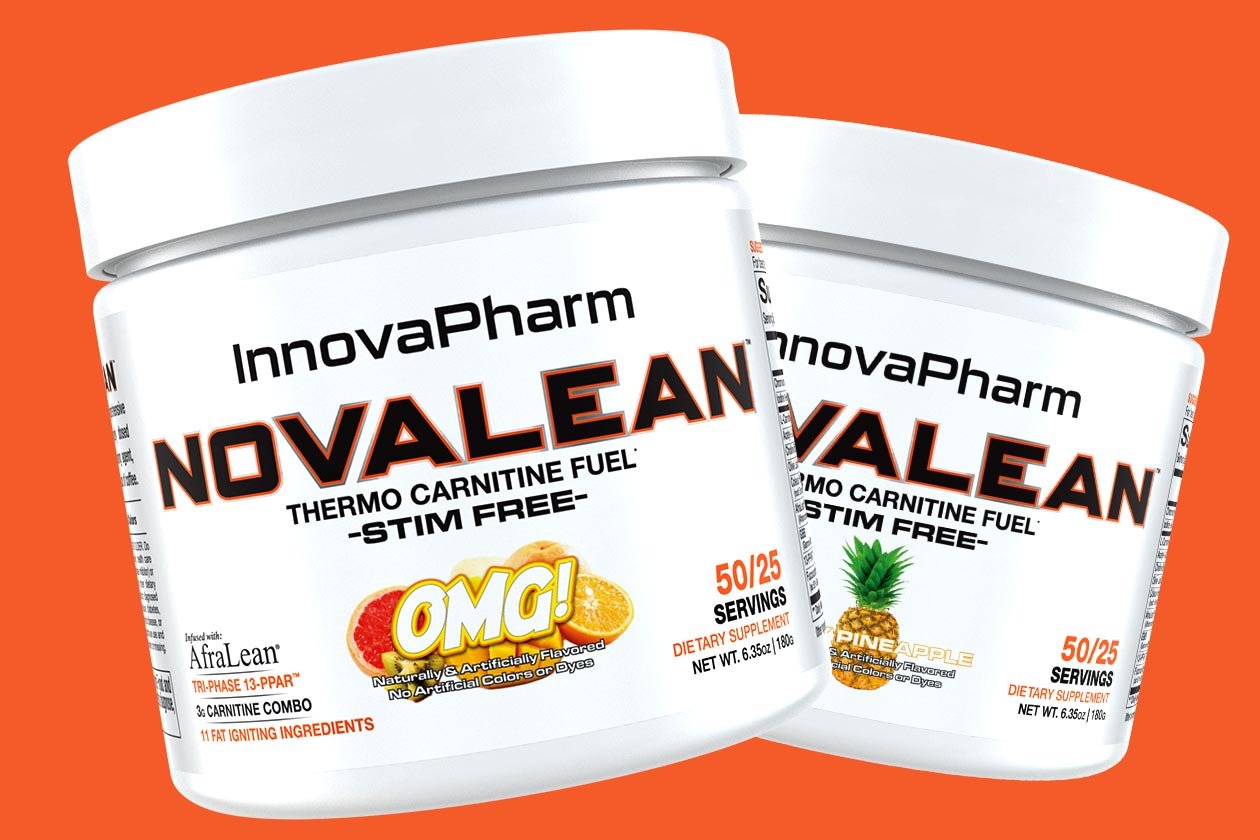 InnovaPharm's all-new stimulant-free, weight loss supplement NovaLean, is now in stock and available for purchase. The brand previously had it on pre-order through its website, although this week stock has finally arrived. You can purchase it for immediate shipping at $49.99 for a 25, full-serving tub.
While NovaLean is a stimulant-free fat burner, it is still designed to provide a comprehensive combination of benefits. InnovaPharm formulated the product to support metabolism, weight loss, and energy despite there being no stimulants. It comes in powder form with two tastes to choose from in Juicy Pineapple, and Orange Mango Grapefruit.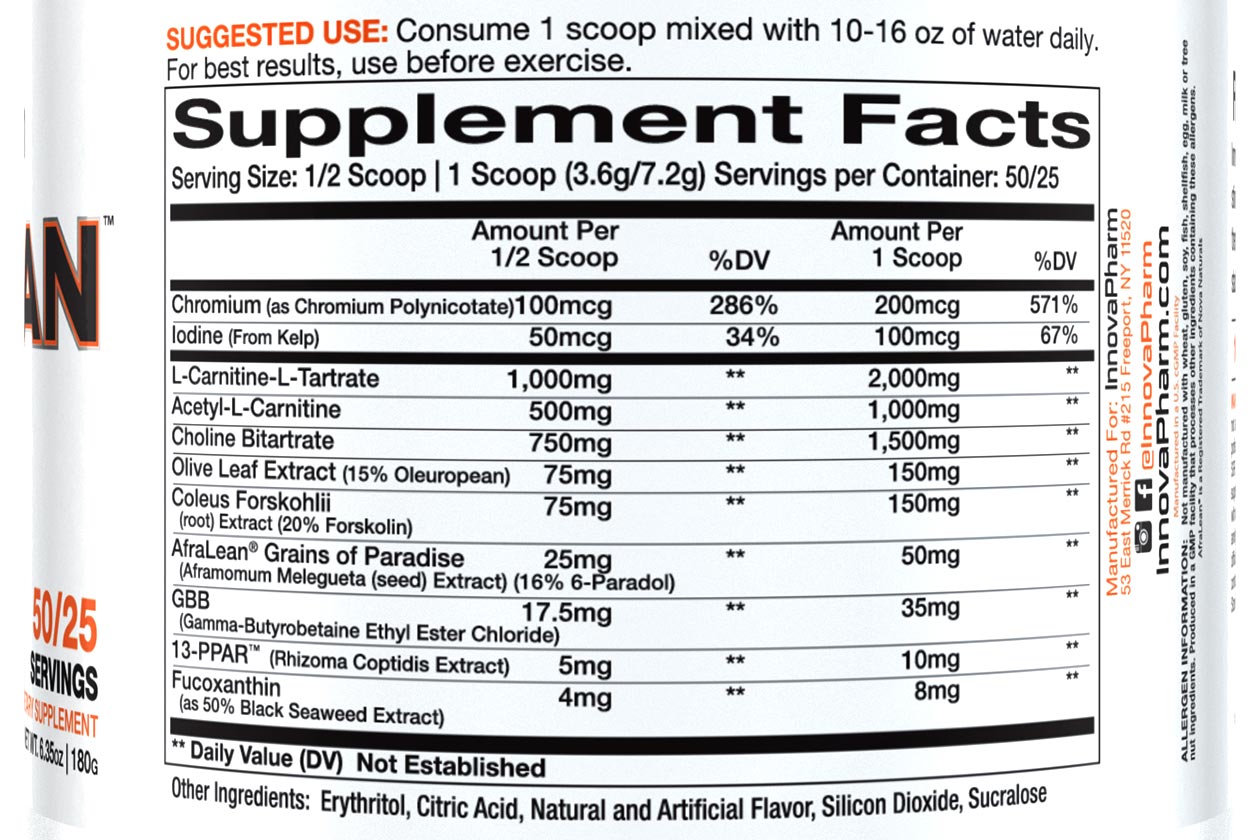 As for the ingredients packed into the InnovaPharm supplement, it features a combined 3g of carnitine per maximum serving, as well as choline bitartrate also at a heavy dose of 1.5g. Other ingredients in the mix include olive leaf, coleus, fucoxanthin, GBB, and AfraLean branded grains of paradise at 50mg per max serving.
NovaLean does come with one other feature in the trademarked ingredient 13-PPAR. The unique inclusion contains the berberine metabolite 13-methylberberine, which promises better absorption compared to regular berberine. InnovaPharm has thrown in 13-PPAR to encourage the body to use fat as a primary source of energy instead of protein or carbohydrates.