Sep 26th, 2019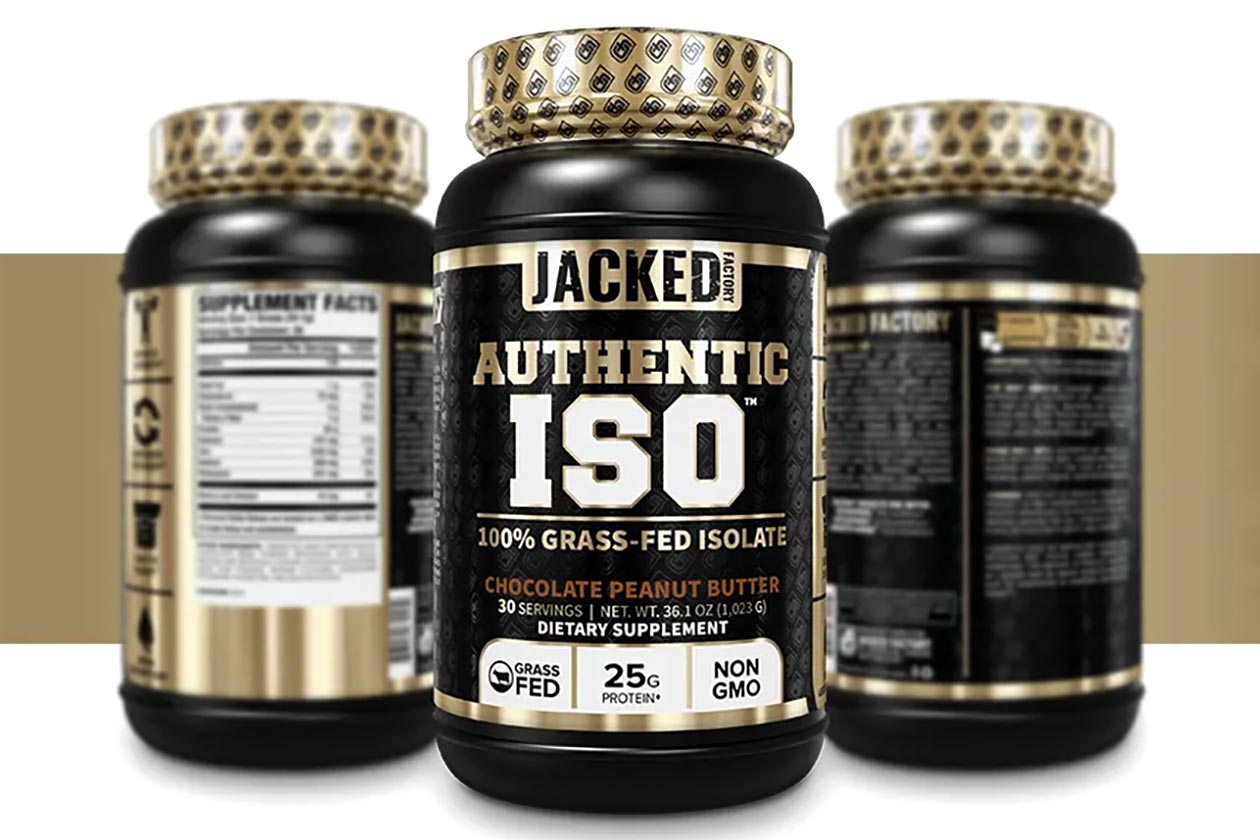 Authentic ISO is a new protein powder coming soon from Jacked Factory that is fairly similar to its one other protein on the market right now in Authentic Whey. The key difference with brand's upcoming Authentic ISO compared to Authentic Whey, is it's powered by fast-absorbing and easy-to-digest, grass-fed whey isolate.
Jacked Factory's Authentic ISO is also non-GMO with no artificial colors, and zero fillers. Each serving provides 25g of protein with 5g of carbohydrates, a gram each of fiber and fat, and a total of 130 calories. The brand is launching the supplement sometime soon in just the one flavor to start, with Chocolate Peanut Butter.
When Authentic ISO eventually arrives, you'll be able to purchase it through Jacked Factory's website at a price of $34.99 for a 30 serving tub. Stack3d Insiders will also be able to use their exclusive coupon code and save 15% on the protein powder, which drops it fairly competitive $29.75 per tub.