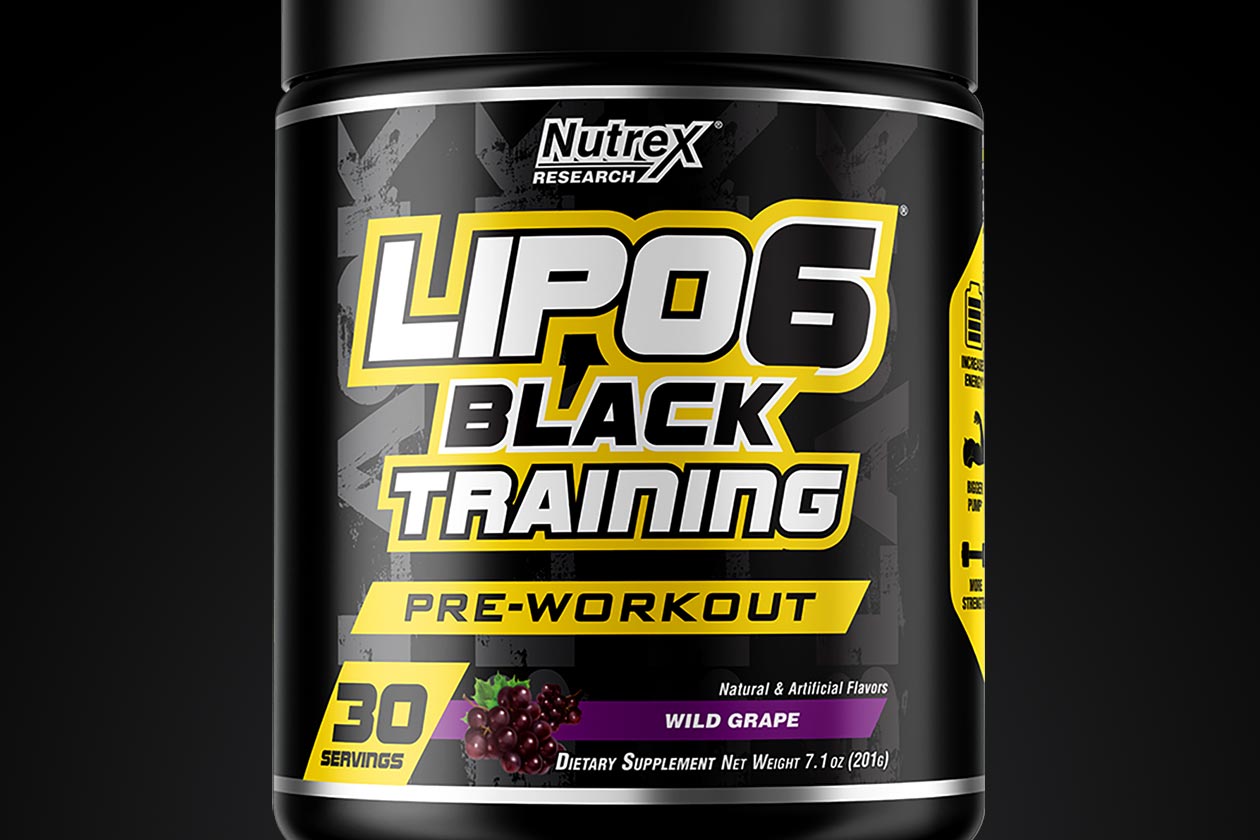 Lipo 6 Black Training is a spin-off of Nutrex's hardcore and intense weight loss supplement Lipo 6 Black. Unlike any of the brand's other Lipo 6 named products, Lipo 6 Black Training is not a fat burner; it is actually a stimulant powered pre-workout formula.
Nutrex's newest competitor for the saturated pre-workout category is somewhat similar to another one of its pre-workouts in Outlift Concentrate. Lipo 6 Black Training comes with a fully transparent mix of ingredients to increase energy and enhance focus, as well as provide better pumps.
You can see the full formula behind Nutrex's Lipo 6 Black Training above including 150mg of theobromine, 2mg of rauwolscine, and 425mg of caffeine from two sources. The brand has also thrown in a gram each of choline and GlycerSize glycerol, huperzine A, and Bioperine for better absorption.
Lipo 6 Black Training is now available for purchase from Amazon, and it is priced quite competitively. On Amazon, the Nutrex pre-workout carries a regular cost of $29.99, although at the moment there is a 20% off coupon. The sale drops Lipo 6 Black Training down to an even more competitive $23.99.
Nutrex's Lipo 6 Black spin-off pre-workout comes with 30 servings per tub and has two tastes to choose from in Tropical Punch and Wild Grape.