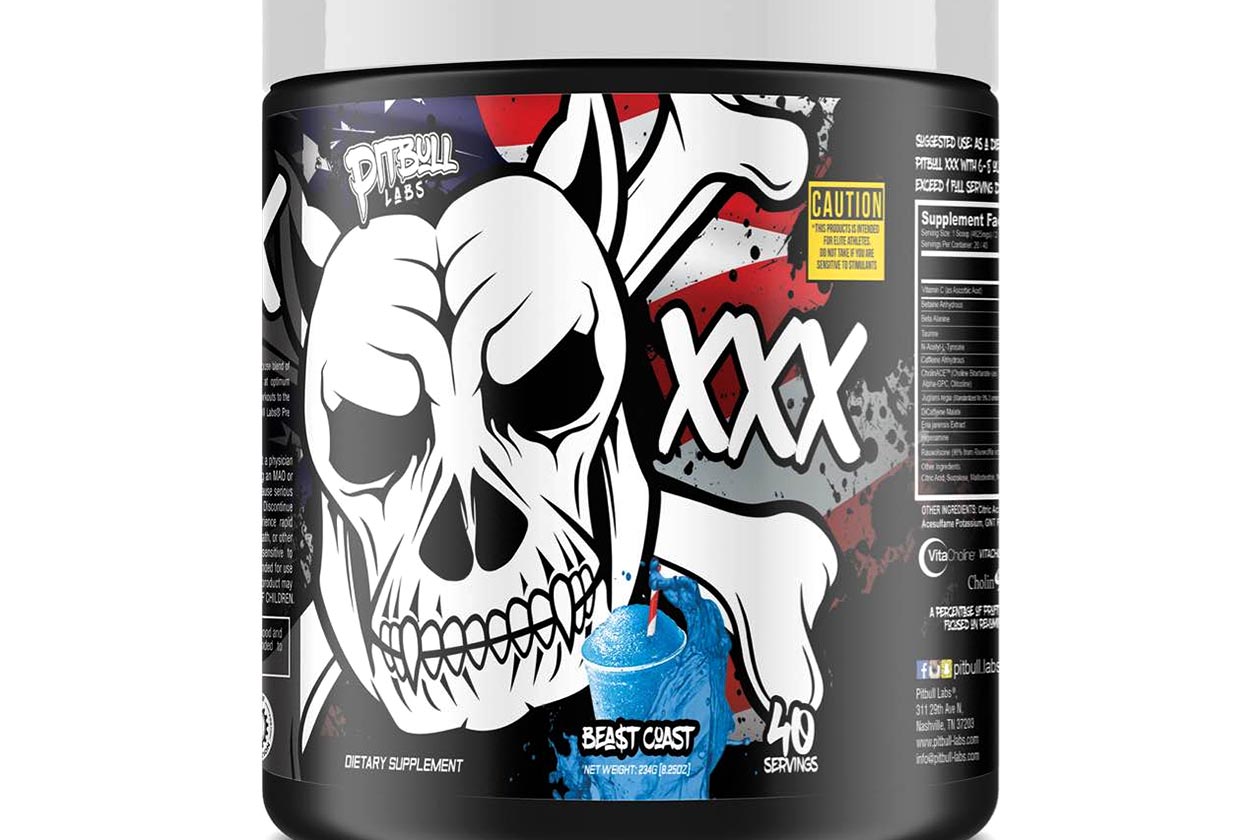 Following the announcement of its big return, Pitbull Labs has completely unveiled the first product in its major relaunch. The brand will be kicking off its re-entry into the supplement industry with a pre-workout called XXX, which it has now revealed the full list of ingredients and doses for.
We already knew the product would feature a high-stimulant formula, delivering increased energy and mental focus. The ingredients Pitbull Labs will be using in XXX to deliver those benefits include 400mg of caffeine from two sources, juglans regia, eria jarensis, rauwolscine, and the CholinACE choline blend.
Pitbull Labs has also thrown in ingredients for effects outside of the stimulating energy and focus such as 3g of betaine anhydrous and 1.6g of beta-alanine for performance. As per usual, the brand has done a great job at making XXX a well-rounded supplement and be the reignition Pitbull is looking for.
Pitbull Labs and XXX are set to hit the market around the middle of next month exclusively through a major supplement retailer. When it arrives, the exciting pre-workout will have two tastes to choose from with Strawberry Slushie and the snow cone slushie recipe named Beast Coast.