The Twitch-inspired G Fuel is a sour grape flavor named Sour Pixel Potion
Sep 27th, 2019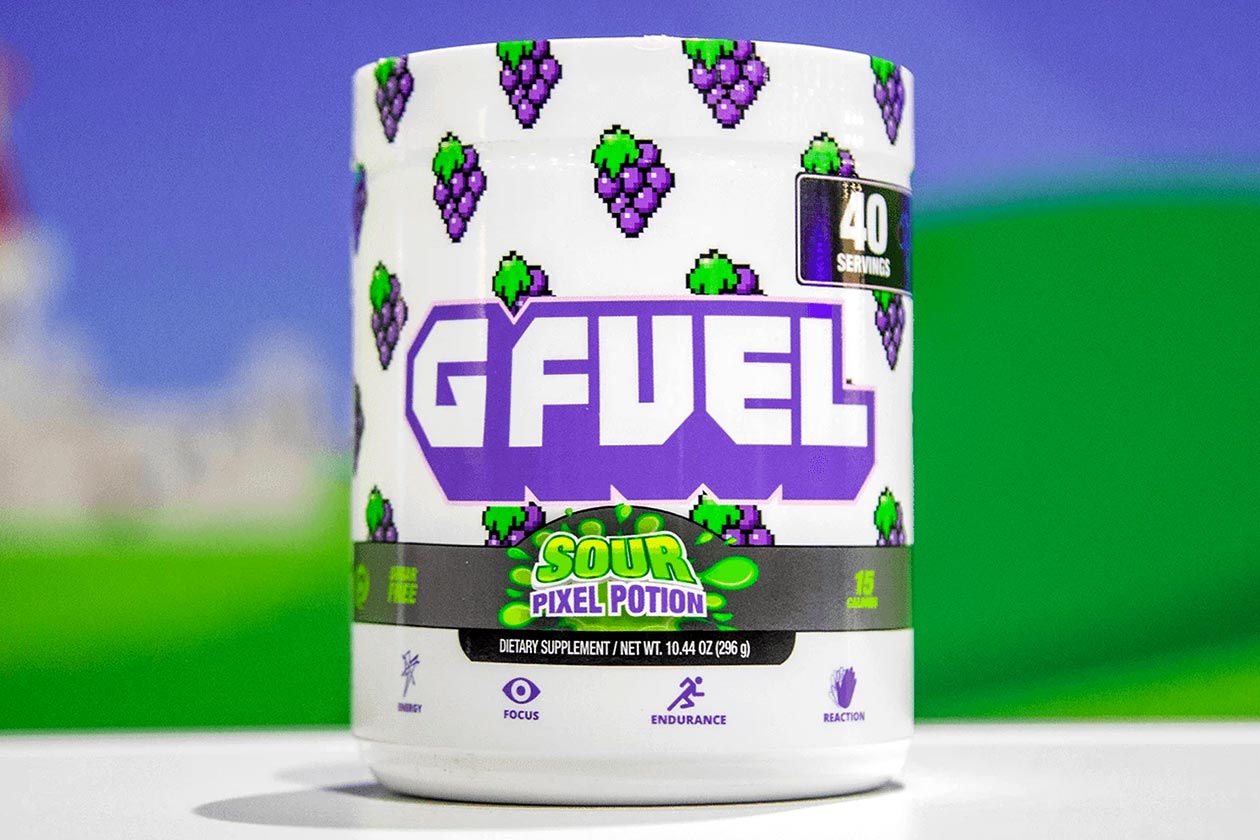 The all-new and highly anticipated flavor of the gaming supplement G Fuel inspired by Twitch has arrived today, right in line with the first day of TwitchCon. The product is a collaboration between G Fuel and the streaming service Twitch featuring an entirely new flavor experience and its own unique label design.
The name of the actual flavor of the Twitch-inspired product is Sour Pixel Potion. If the name and imagery on the tub don't make it clear, the brand behind G Fuel, has confirmed the Sour Pixel Potion is indeed a sour grape flavor.
You can now purchase the Sour Pixel Potion G Fuel inspired by Twitch, which features the G Fuel name in a Twitch style font, from gfuel.com. The new release is available in 40 serving tubs for $35.99. There was also a Collector's Box set with a shaker and funnel for $39.99, although that has already sold out.