The bright and colorful Unico Nutrition has introduced an all-new amino supplement with a spin-off of its Yumino BCAA called Yumino EAA Pro for recovery, strength, and endurance. The difference between the old and new Yumino products is that Yumino EAA Pro comes with a more complete combination of amino acids.
Instead of packing just the three BCAAs leucine, valine, and isoleucine, Unico Nutrition's Yumino EAA Pro features all nine essential amino acids. It also includes all of the EAAs at a reasonable heavy dosed of 6g per serving, although the nine amino acids aren't that comes packed into this one.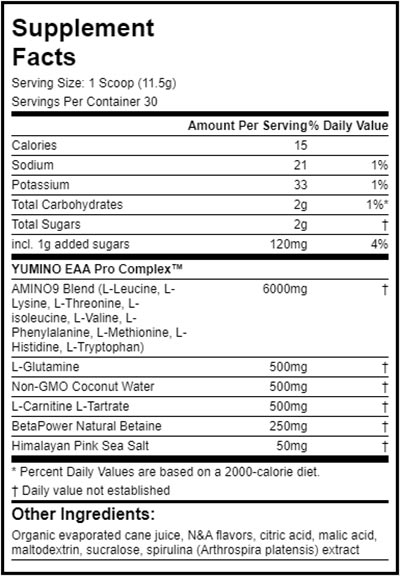 Unico Nutrition has thrown a few extra features into Yumino EAA Pro, which was the case with the original Yumino BCAA as well. On top of the EAAs, the brand's latest effort has half a gram each of glutamine, carnitine tartrate, and coconut water, as well as a light dose of BetaPower betaine and Himalayan pink salt.
Like with all new supplements from Unico Nutrition, Yumino EAA Pro is available first through its online store. It has fewer servings than Yumino BCAA at 30 and a slightly higher price at $43.99. It comes in three creative flavors with Pink Pixie Punch, Yummy Gummy, and Firework Freeze Pop.