The Xtend brand is coming out with an all-new spin-off of its signature amino supplement called Xtend PM, which is formulated for use before bed. The product comes packed with Xtend's signature 7g dose of BCAAs at a 2:1:1 ratio to support muscle recovery as well as muscle growth.
To make Xtend PM a more specific nighttime supplement, the brand has thrown in a handful of ingredients for added sleep support. Those ingredients include 1.5mg of melatonin for consistent sleep, 200mg of theanine for relaxation, and 100mg of PharamGABA branded GABA to promote restful sleep.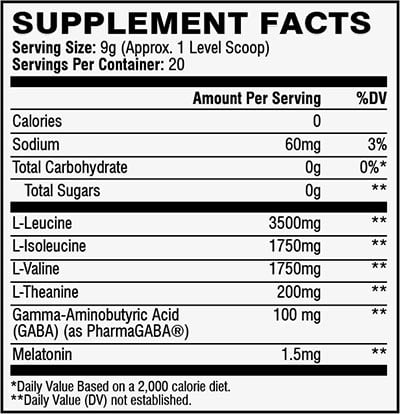 The Xtend brand plans on launching Xtend PM directly through its online store in just a few days from now on Wednesday. It is going to have the same amount of servings as Xtend Elite and Xtend Energy at 20 per tub. As for flavor options, it'll be hitting the market in one to start with Moonlight Mojito.