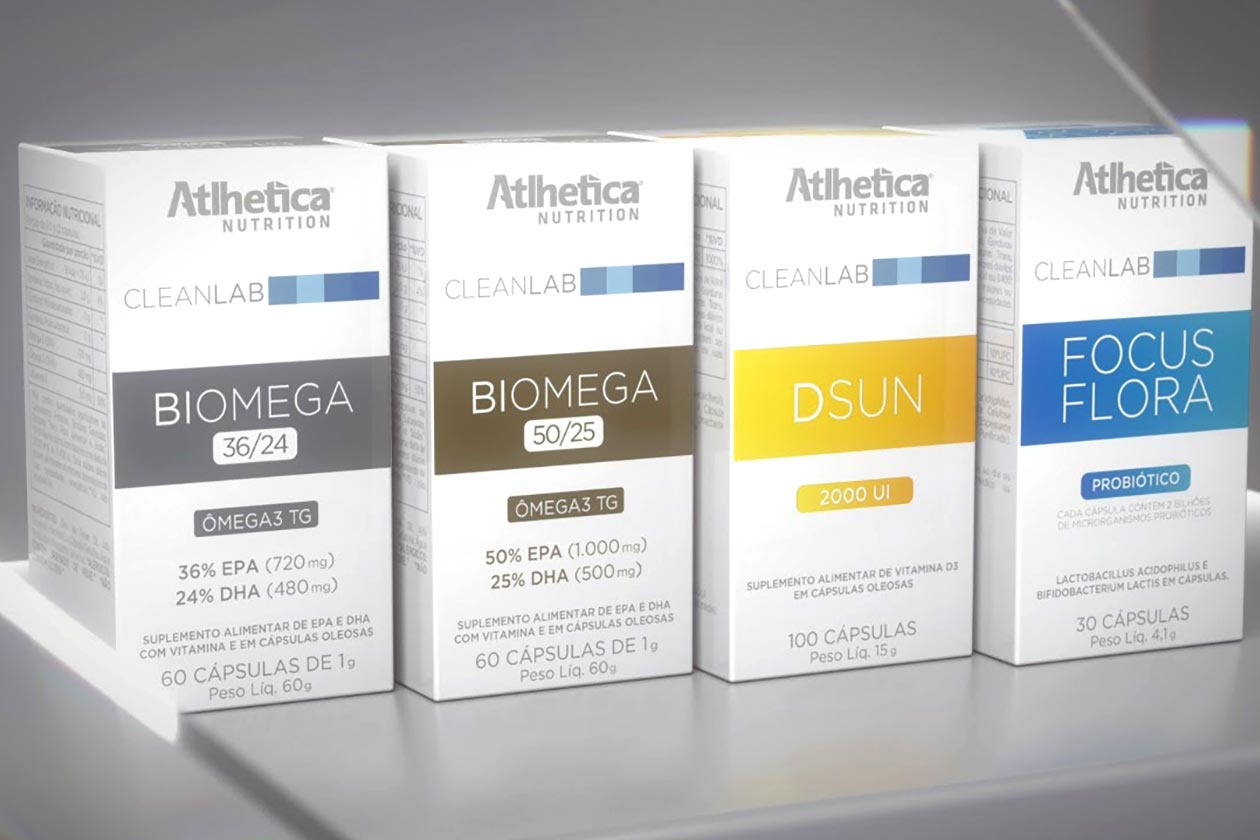 For the month of October, the Brazilian brand Atlhetica Nutrition has introduced a clean new line of supplements with the CleanLab range. It is a family of four different products, all of which are fairly simple, general health type supplements, with two of them being quite similar to one another.
The two similar products in Atlhetica Nutrition's CleanLab line are BioMega 36/24 and BioMega 50/25. They're both omega-3 formulas, each with a different balance of EPA and DHA. Each serving of BioMega 36/24 comes with 720mg of EPA and 480mg DHA, while BioMega 50/25 is 1g and 500mg.
The remaining two CleanLab supplements are DSUN featuring 2000UI of vitamin D, and the probiotic formula Focus Flora with 2 billion CFU per serving. Atlhetica Nutrition has revealed and released its CleanLab products this month, so you can expect to see them on shelves soon if not already.