Bang Energy drink launches in Canada online and at 7-Eleven
Oct 9th, 2019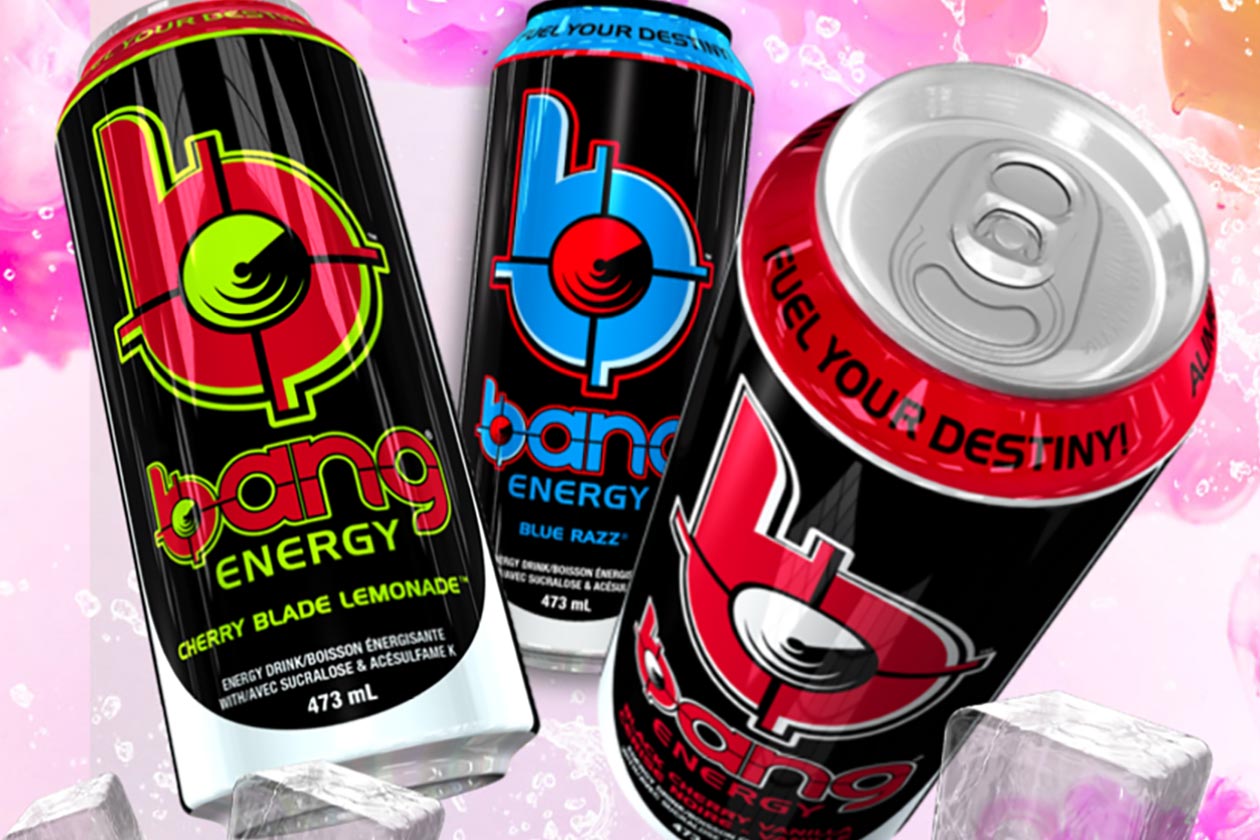 The increasingly popular zero-sugar and zero-calorie Bang Energy drink is now officially available in Canada. The beverage has launched at a massive 680 7-Eleven convenience stores across the country. The brand has also created an online store specifically for its Canadian fans.
The Bang Energy drink in Canada does have a slightly different set of ingredients compared to the version you'll find here in the US. The product still has zero calories along with B vitamins, BCAAs, arginine, and a lower amount of caffeine at 180mg per can instead of 300mg.
If you'd like to order Bang online in Canada, the website you need to go to is bang-energy.ca. Through there you can pre-order the beverage at $41.99 for a case of 12. The online store has just three flavors at the moment with Blue Razz, Cherry Blade Lemonade, and Black Cherry Vanilla.
Bang Energy has confirmed its energy boosting beverage is also going to be available at major Canadian supplement retailers soon including GNC and Popeye's.