Limited blacked-out version of BZRK coming later this month for Halloween
Oct 9th, 2019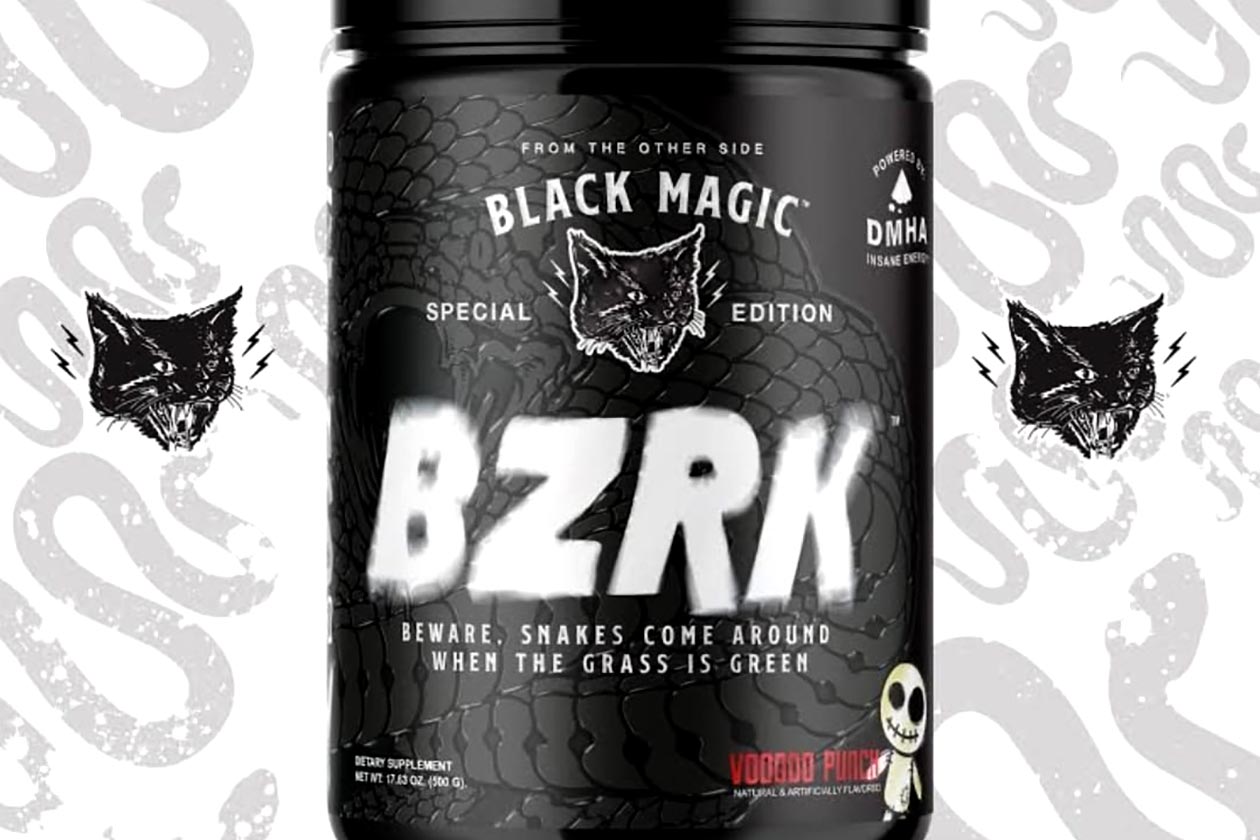 For Halloween later this month, Black Magic is launching a special edition version of its DMHA powered pre-workout BZRK. It'll feature a unique and incredibly stylish blacked-out bottle alongside an all-new flavor of the supplement with the Halloween-themed Voodoo Punch.
Black Magic's upcoming limited edition BZRK is going to feature all of the same ingredients and doses, with the exception of citrulline malate. For the special Halloween version of the pre-workout, the underground brand is increasing the dose of citrulline malate from 7g up to 10g per serving.
The blacked-out, Halloween edition BZRK is due to be out and available later this month, somewhere around the 31st. We're not entirely sure if the supplement will cost anything extra compared to the regular BZRK options, but if it is the same, it'll be $44.99 for a 25 serving tub.