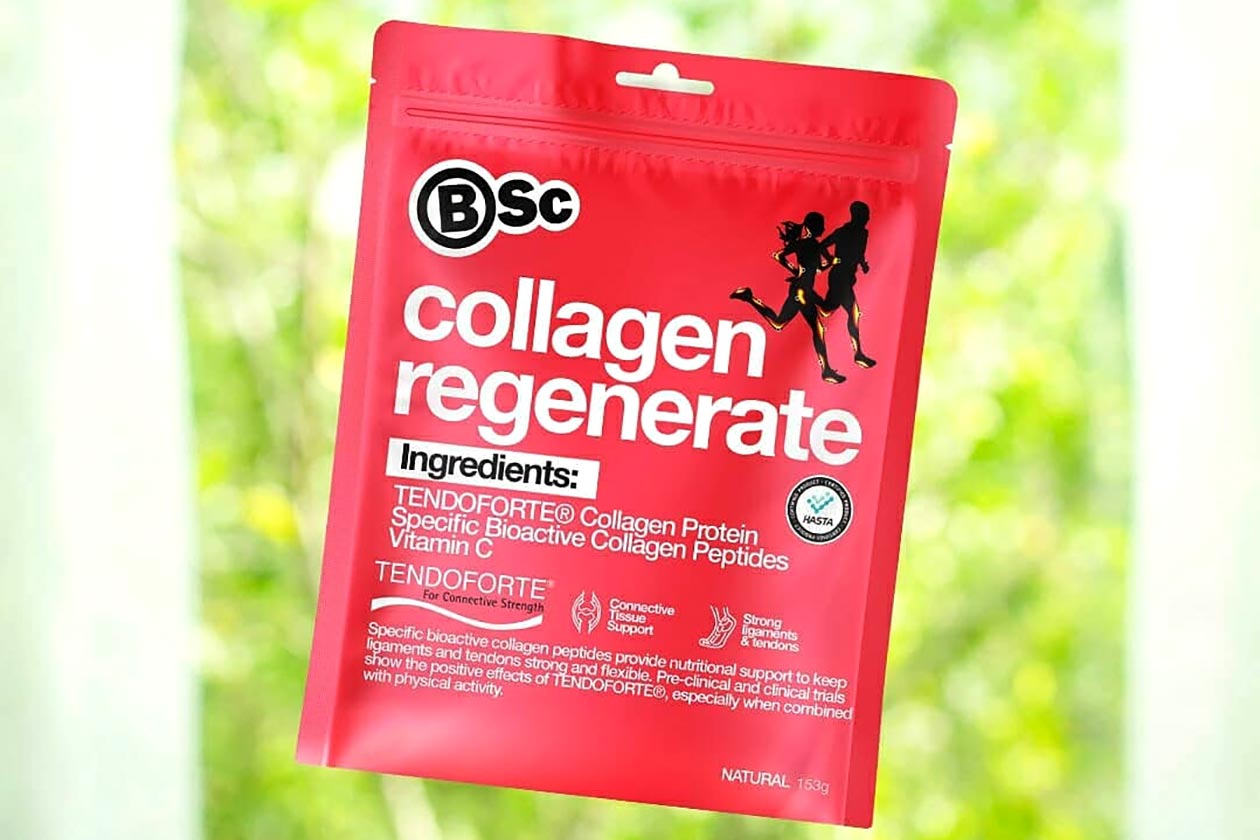 The legacy Australian brand Body Science has joined the trending and growing collagen category this week with a product named Collagen Regenerate. The supplement is a bit more than just a straightforward collagen powder and claims to be Australia's first-ever bioactive collagen peptide formula.
Body Science's Collagen Regenerate is powered by clinically tested Tendoforte bioactive collagen peptides to support healthy tendons and ligaments. You do get the usual collagen beauty benefits from the product; however, its main focus is tendons and ligaments for people of all walks of life from endurance athletes to the elderly.
Each serving of Collagen Regenerate from Body Science comes with 5g of Tendoforte hydrolyzed collagen, providing 5g of protein, less than a gram of fat and carbs, and a total of 19 calories. The Australian company has also included 50mg of vitamin C to further support connective tissue synthesis.
Those of you in down under can purchase Body Science's Collagen Regenerate starting this week from its online store in 30 serving bags for $29.95 AUD (20.71 USD). The Tendoforte powered supplement does come in powder form, but it is not flavored and available in just the one Natural option.