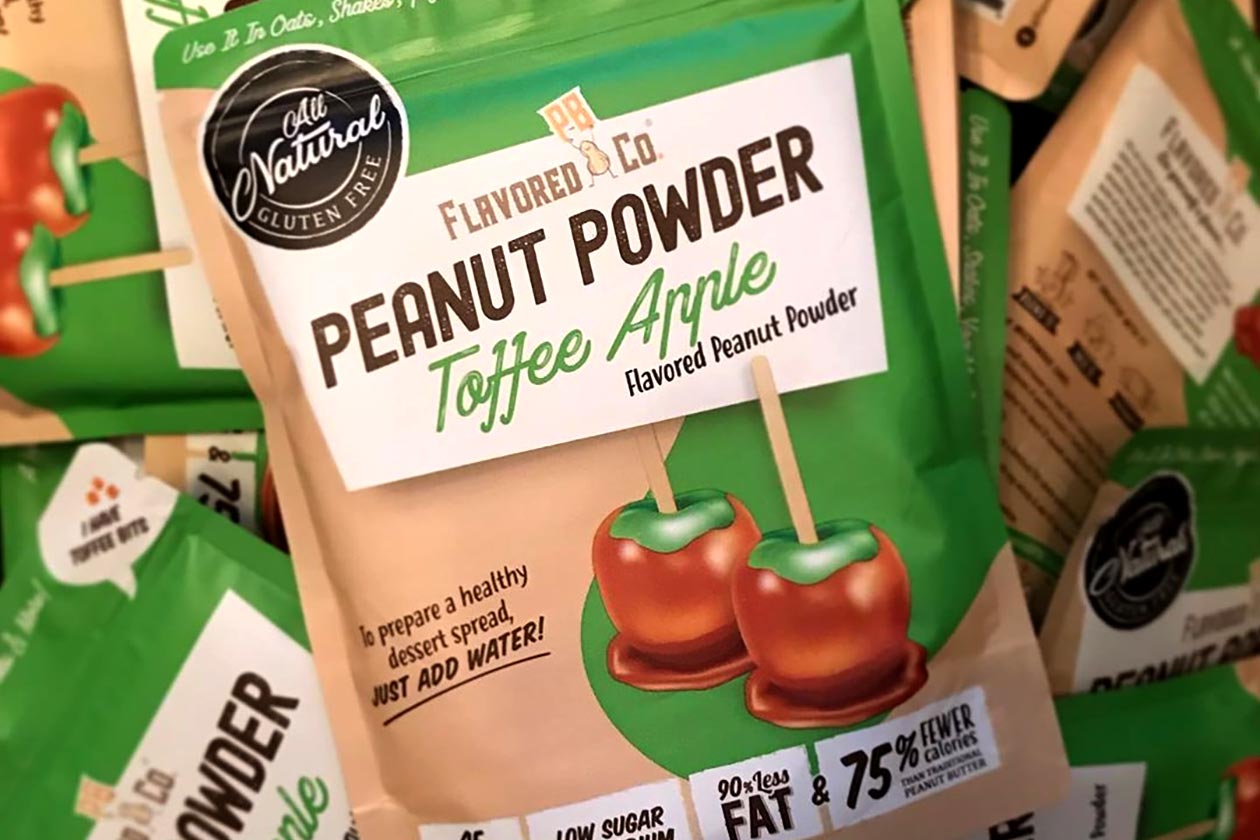 Just a couple of weeks ago, Flavored PB Co launched a seasonal edition flavor of its Peanut Powder with a fall-themed creation in Pumpkin Cheesecake. It turns out the functional food brand has one other all-new creative release up its sleeve for the month of October.
Quickly following Pumpkin Cheesecake, Flavored PB Co has released a Toffee Apple Peanut Powder. The brand describes its latest creation as a mix of juicy green apple and sweet buttery caramel, with actual candy toffee bits throughout the peanut powder itself.
The Toffee Apple Peanut Powder is one of Flavored PB Co's few flavors that is not vegan-friendly. It provides 2g of protein per serving with half a gram of fat, 8g of carbohydrates, 3g of sugar, and 45 calories. You can grab it now from the brand's website at $12.99 per bag.