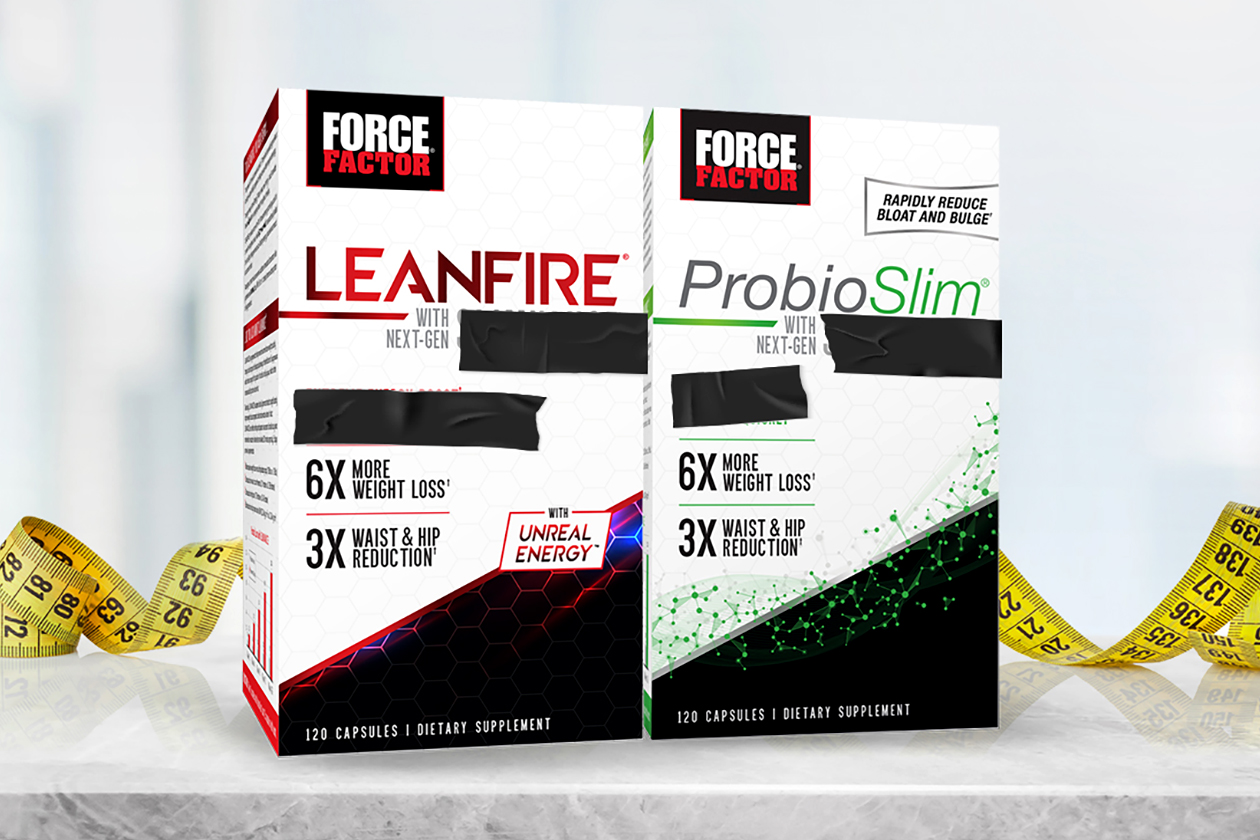 Two new supplements from Force Factor are due to arrive between mid and late next month, and are both spin-offs of products already on the market. The upcoming supplements are spin-offs of the brand's stimulant fat burner LeanFire and its probiotic powered weight loss formula ProbioSlim.
All we know at the moment about the products on the way from Force Factor is that they're both infused with the same, yet to be named, key feature. The new LeanFire and ProbioSlim are also promoting the same unique benefits, promising six times more weight loss and three times more waist and hip reduction.
Those weight loss and waist benefits are actually what you'll find on the front of the BodyDynamix fat burner Slimvance. Based on that, Force Factor could be coming out with LeanFire and ProbioSlim infused with the patented Slimvance blend. That would explain those highlights and the brand teasing the name of its key feature.
Whatever the new Force Factor supplements turn out to be, they're releasing in the back half of next month exclusively at the major retailer GNC. The potential LeanFire and ProbioSlim Slimvance spin-offs are also not replacing either of the originals, instead they'll be available as alternatives.