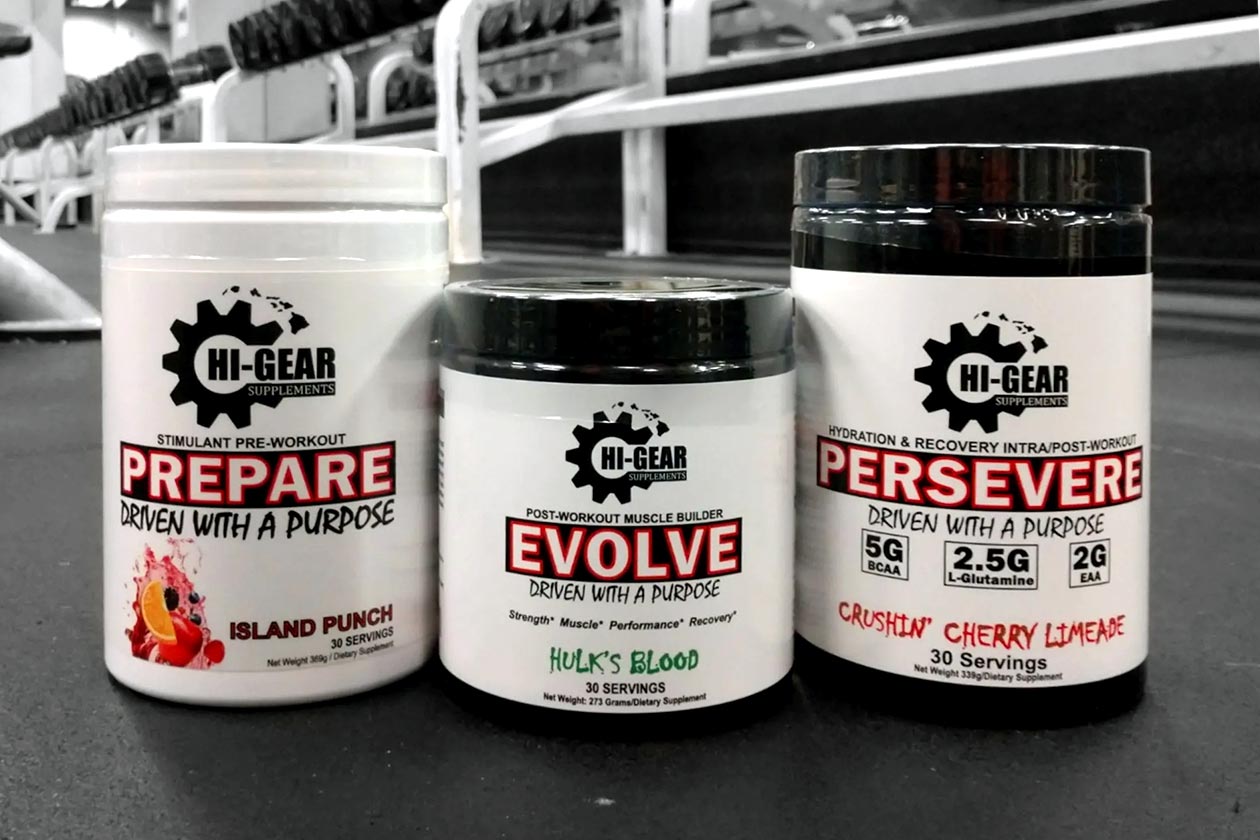 Hi-Gear kicked off this week with the launch of its third-ever supplement, introducing the creatine-based, muscle-building post-workout Evolve. It features a combined 5g of creatine per serving with 3g of that creatine monohydrate and 2g creatine HCl, as well as 2.5g of betaine.
The arrival of Evolve has now been followed up with the release of Hi-Gear's complete workout stack. The Hawaiian brand has combined all three of its products into the one set with the pre-workout Prepare, amino Persevere, and the newly released Evolve.
Hi-Gear's complete workout stack covers you in all three areas of your workout with Prepare for before, Persevere during, and Evolve after. The stack also has the added benefit of savings, as the brand offers an extra 10% discount on the set compared to purchasing the items individually.