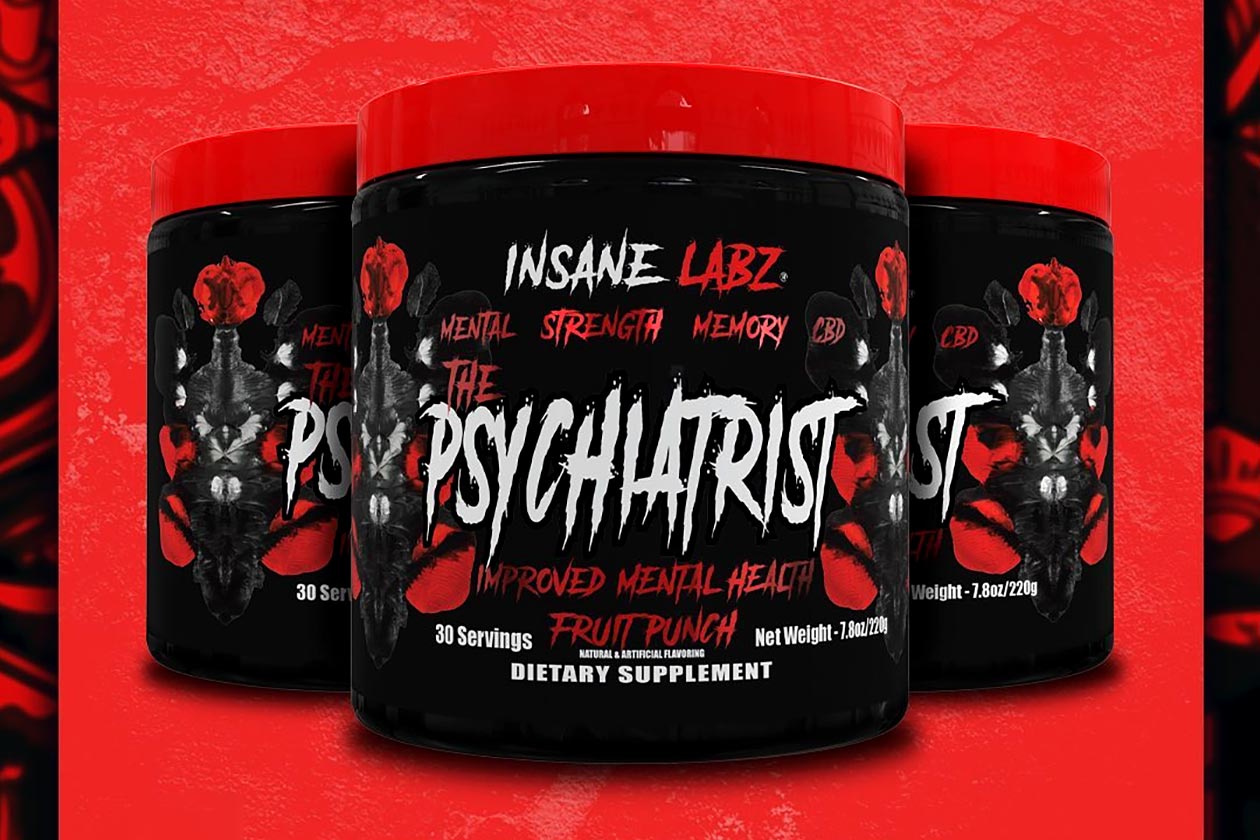 Insane Labz is currently getting ready to release a supplement that has apparently been a long time in the making. The name of the product is Psychiatrist and it sounds to be quite different from anything else in the brand's lineup. Insane Labz describes the upcoming supplement as a well-rounded mental health solution.
Psychiatrist from Insane Labz has been formulated to support memory, cognition, clarity, and overall mental health. Based on what the brand is saying, the product seems like a nootropic formula of some kind, primarily focusing on delivering a more complete and comprehensive experience.
Insane Labz all-new Psychiatrist will be a flavored supplement with one taste confirmed so far in a traditional Fruit Punch. We're not sure when the brand is looking to launch its mental health formula, but it is one of two new products it has coming. The other item Insane Labz has on the way is its Candy Man CBD gummies.