KetoLogic drops a collagen formula with electrolytes and instant coffee
Oct 19th, 2019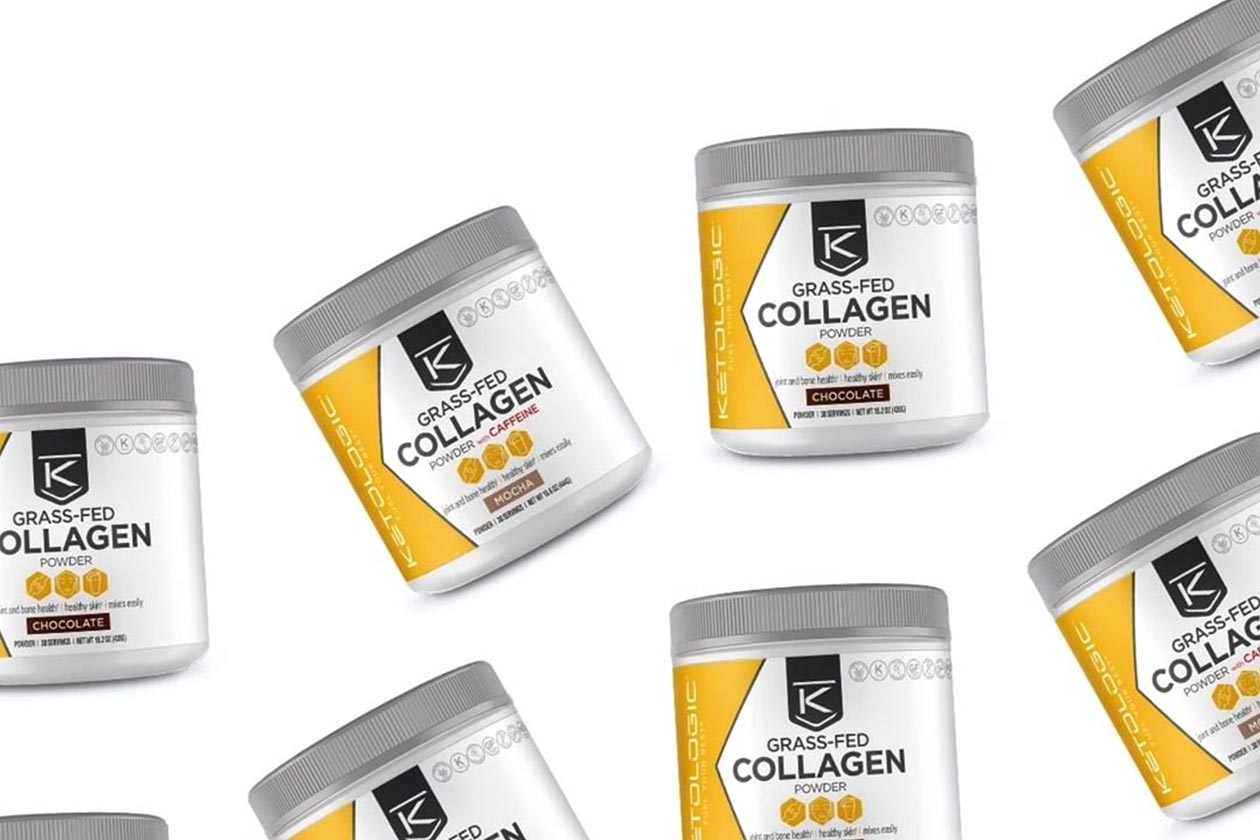 The keto-friendly supplement company KetoLogic has added another keto-type product to its growing lineup this week with Grass-Fed Keto Collagen. The supplement uses beef bone broth protein as its source of collagen, although that's not all the brand has thrown into this one.
KetoLogic's new Keto Collagen is reinforced with electrolytes, which in combination with the bone broth, promise to support hair, skin, bone, and digestive health. The product comes in Chocolate and Mocha flavors, with the latter also containing coffee powder to provide an extra 38mg of caffeine.
Keto Collagen contains no artificial flavors or sweeteners, and can be served as either a hot or cold beverage. KetoLogic also says fans can enjoy it mixed with common drinks like coffee, smoothies, soup, and almond milk.
The nutrition profile on KetoLogic's Keto Collagen is led by 10g of protein with zero fat, just 2g of carbohydrates, a gram of fiber, and 50 calories. You can purchase the collagen formula today from the brand's online store on ketologic.com at $39.99 for a full 30 serving tub.