Malibu Melon joins MTS Nutrition's fast growing Machine Fuel menu
Oct 2nd, 2019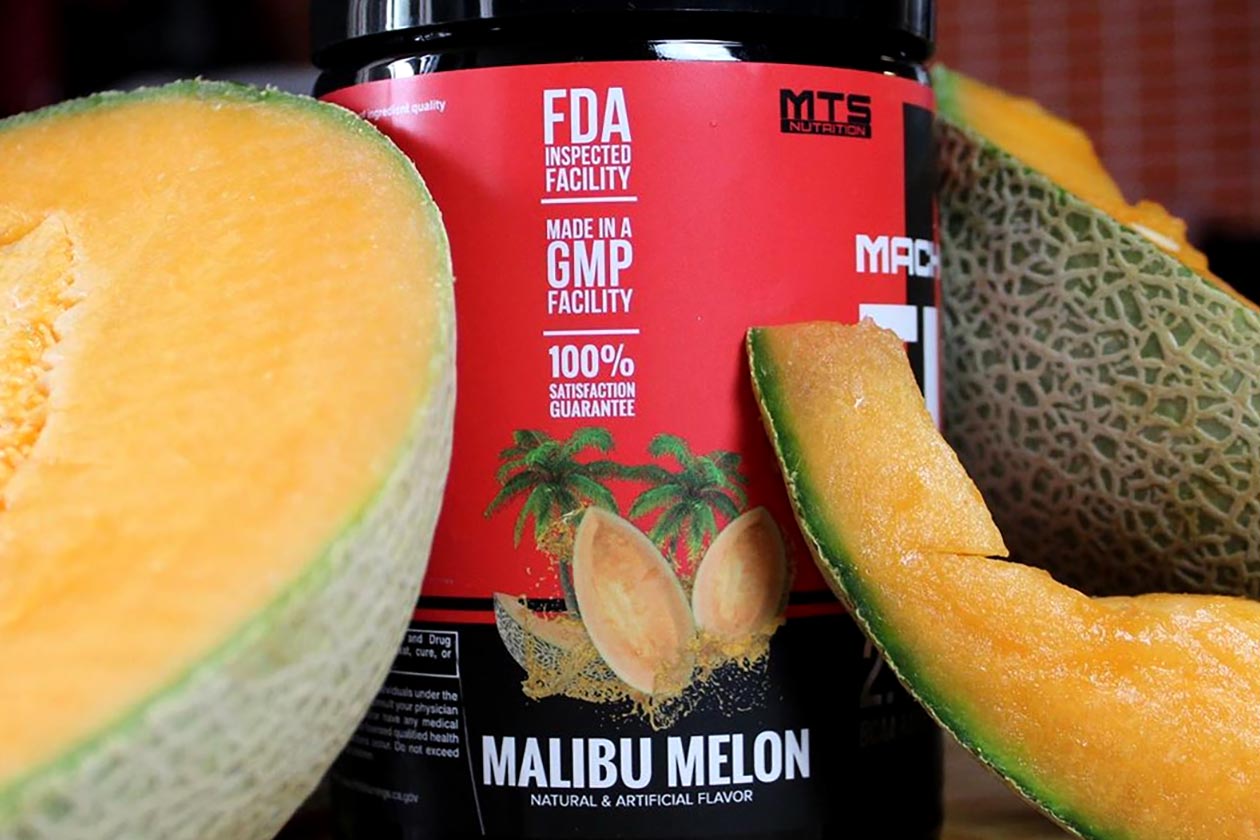 Following the launch of the Circus Juice and Electric Lemonade flavors from last month, Marc Lobliner and MTS Nutrition are back with another new taste for their amino Machine Fuel. For those unfamiliar with the product, per serving, Machine Fuel has 6g of BCAAs, a gram of taurine, 2g of coconut water, and half a gram of agmatine.
Now available for the long-running MTS Nutrition amino is another fruit-based recipe with Malibu Melon. The brand is actually celebrating the launch of its newest Machine Fuel flavor in partnership with Tiger Fitness. The deal is, for a limited time, each tub of Malibu Melon comes with three delicious Outright Protein Bars.
There is no coupon required for the promotion; simply head to Tiger Fitness, add the new Malibu Melon Machine Fuel to your cart, and the bars show up automatically. The free flavors of the Outright Protein Bar will be Butterscotch Peanut Butter, the recently released S'Mores, and the tasty original Chocolate Chip Peanut Butter.