Oct 1st, 2019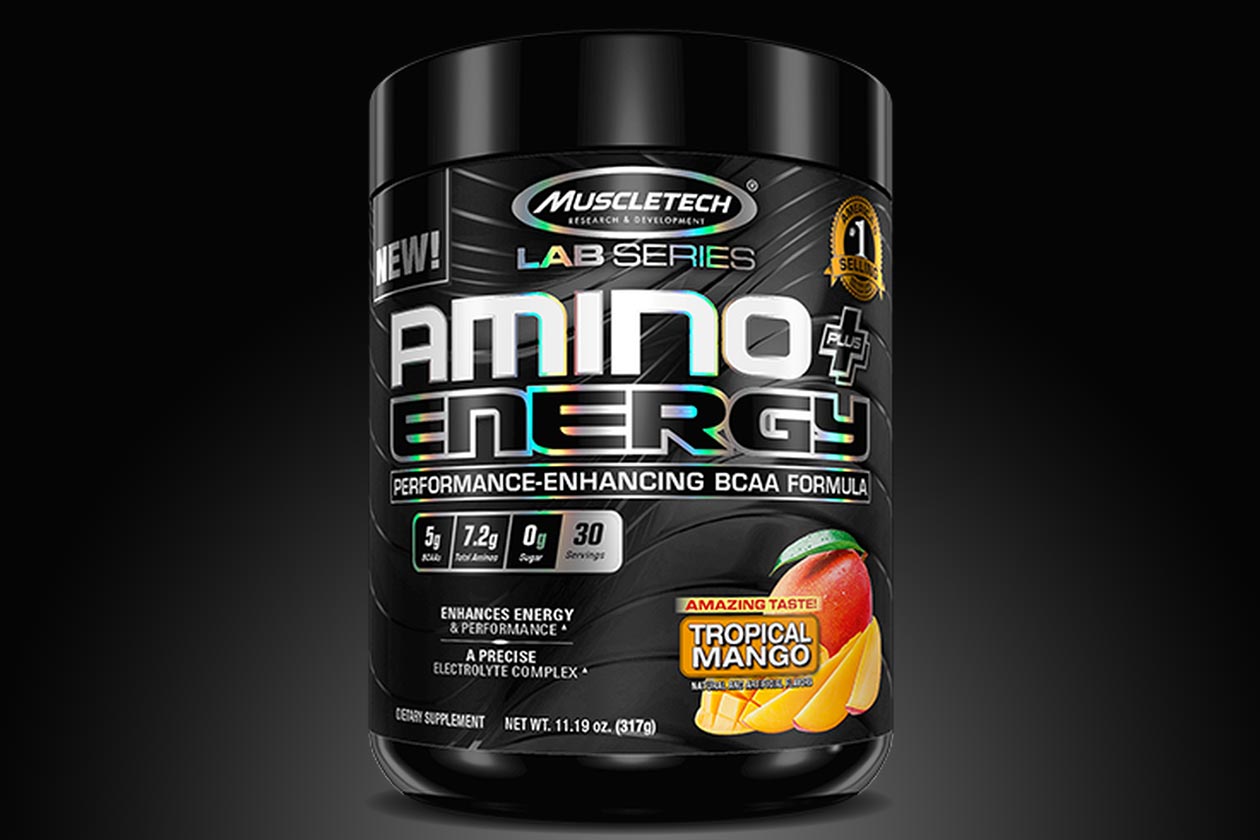 Details have surfaced on another supplement for Muscletech's advanced Lab Series with Amino + Energy. As the name of the product suggests, Muscletech Amino + Energy is the combination of a variety of amino acids and ingredients for energy, as well as an electrolyte blend to support hydration.
The newest addition to Muscletech's Lab Series lineup comes with eight of the nine essential amino acids with tryptophan being the one that's missing. Amino + Energy does transparently list all of its amino acids on its label as you can see below, so you know exactly how much of each one you get per serving.
All together you get 7.2g of amino acids per serving of Muscletech Amino + Energy with 6g of that being BCAAs. The other ingredients in the mix include an electrolyte blend with coconut water and watermelon juice, as well as caffeine and green tea that provide a combined 125mg of caffeine per serving.
Muscletech's Lab Series Amino + Energy has been available on its website for the past couple of weeks in the one 30 serving tub and one Tropical Mango flavor. The supplement actually has a very competitive price on muscletech.com with one bottle priced for $15 and two for just $12.50 each.