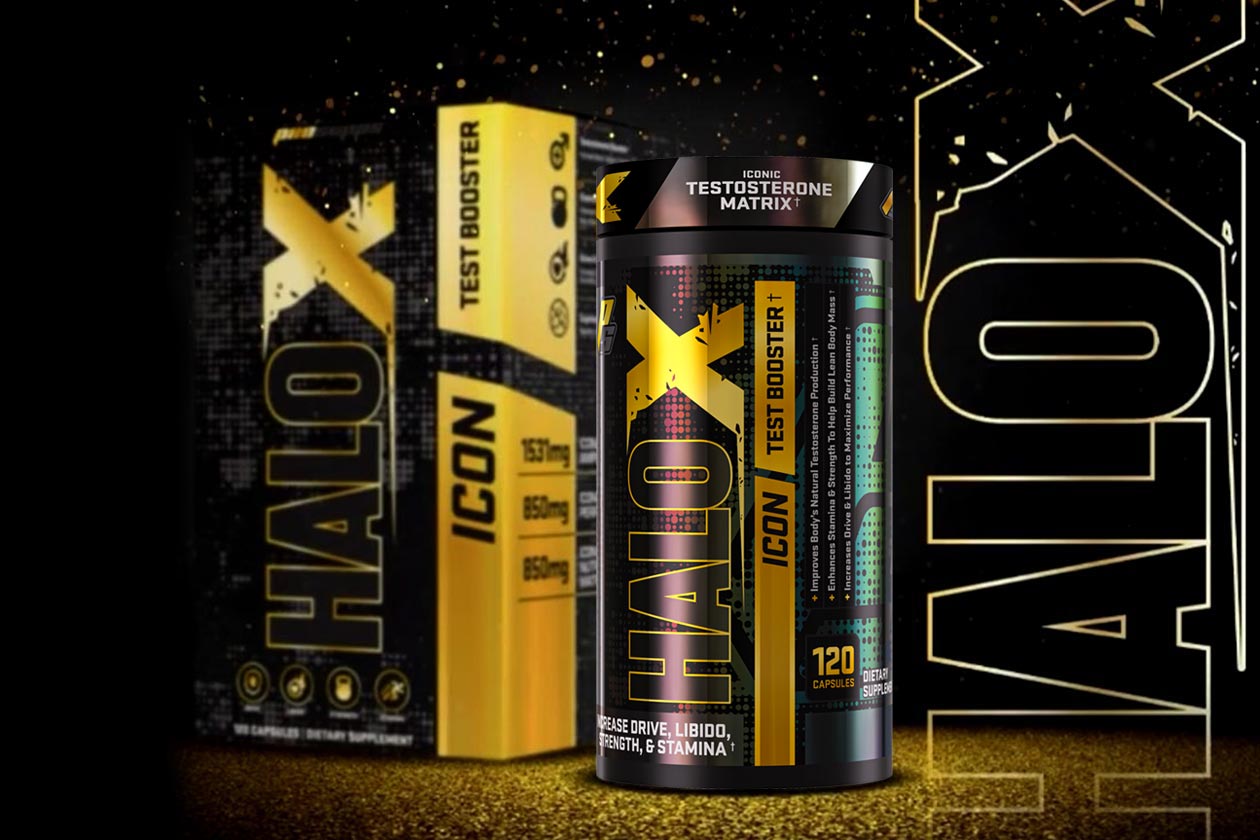 HaloX Icon is an all-new testosterone booster coming soon from ProSupps and is also its second-ever Icon Series supplement. Just like the brand's other product in the collection, the pre-workout Mr. Hyde Icon, HaloX Icon comes with a comprehensive and fully transparent combination of ingredients.
ProSupps' upcoming testosterone booster is due to launch later this year in December. HaloX Icon will be available in 120 capsule bottles, which is enough to last you the usual 30 days when taking one serving per day.
The formula behind ProSupps HaloX Icon promises to support natural testosterone production, increase drive and libido, and enhance stamina, strength, and lean mass. The brand has packed the supplement with over ten ingredients to deliver those benefits with one of those being a branded feature.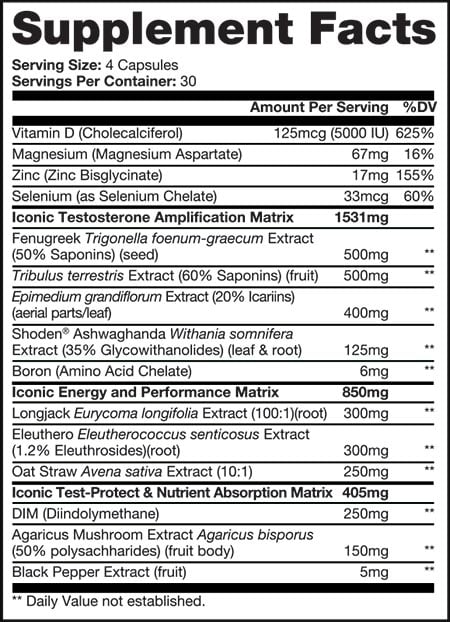 You can get a look at the entire ProSupps HaloX Icon formula in the facts panel above. As mentioned, it is fully transparent just like Mr. Hyde Icon, so you know exactly how much of each ingredient you get per serving.
For its testosterone production blend ProSupps has thrown in half a gram each tribulus and fenugreek, boron, 125mg of Shoden ashwagandha, and 400mg of epimedium. The other half of the product is made up of 300mg each of eleuthero and longjack, avena sativa, DIM, agaricus, and black pepper for absorption.