InnovaPharm's Limitless pre-workout now comes in eight different flavors
Oct 3rd, 2019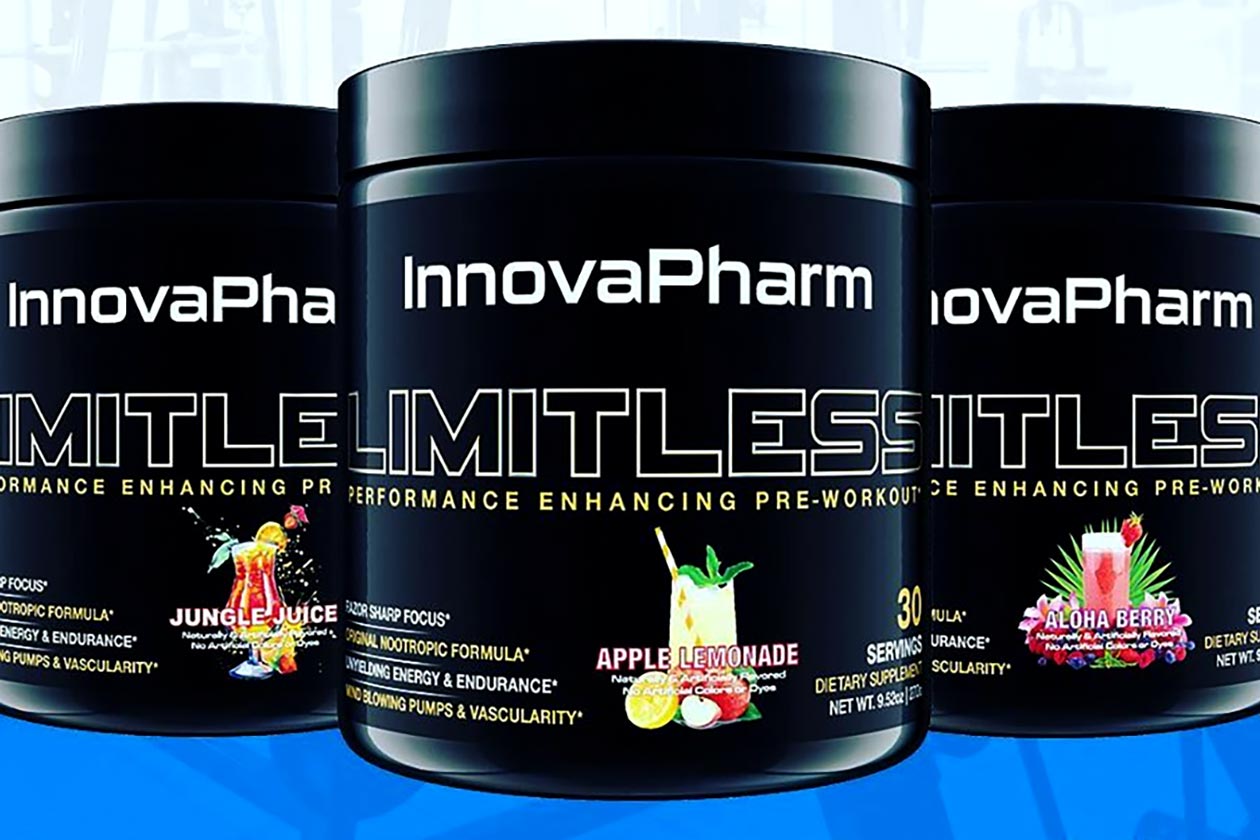 Limitless is a stimulant pre-workout from the team over at InnovaPharm, which has just had a whole bunch of flavors added to it. The supplement itself promises a complete mix of pre-workout effects and is back by 6.9g of active ingredients, including 4g of citrulline malate and a gram of agmatine.
Up until his week, InnovaPharm's Limitless has five flavors on its menu with the likes Cotton Candy and Strawberry Daiquiri. The brand has now added another three fruity options to the product, all of which are fairly uncommon creations. There is Apple Lemonade, Aloha Berry, and Jungle Juice.
All three of InnovaPharm's new flavors for its Limitless pre-workout are in stock and available for purchase from its website at $49.99 for a 30 serving tub.