Oct 18th, 2019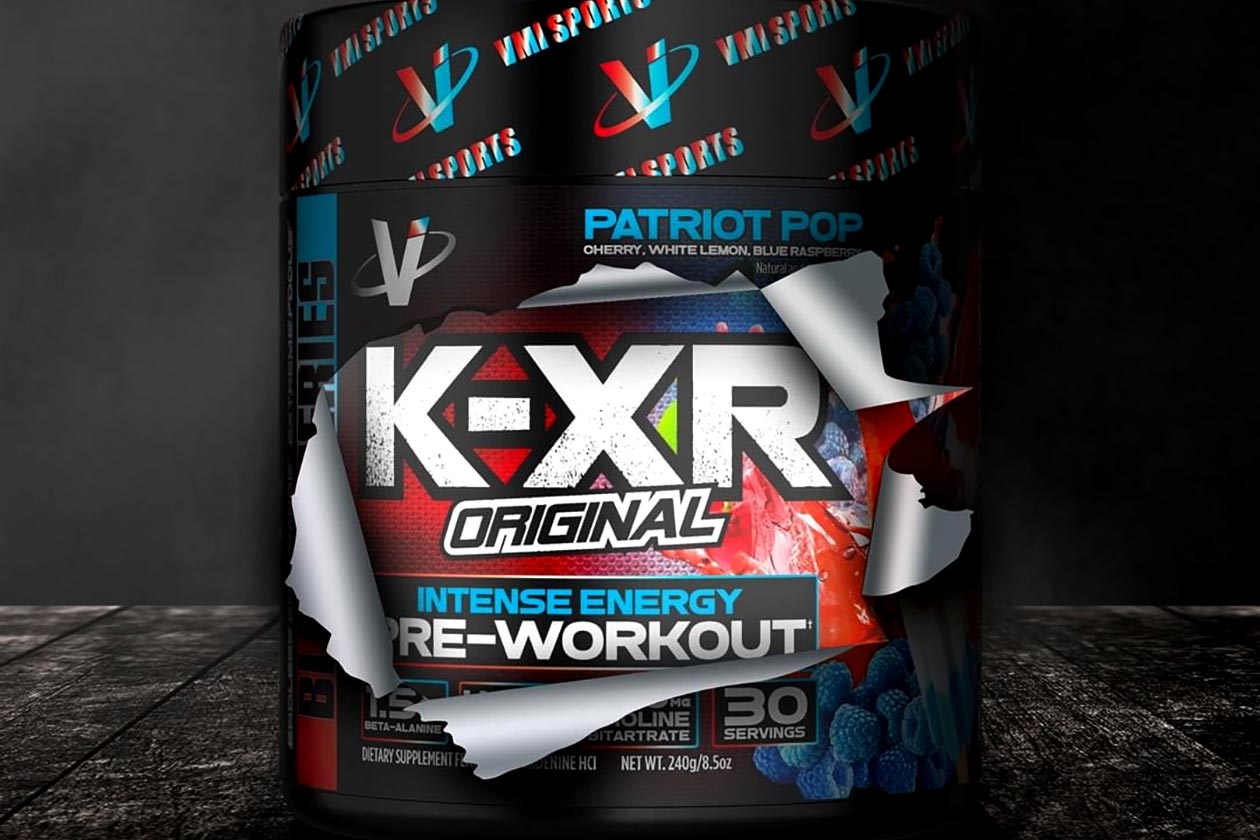 An all-new version of VMI Sports' stimulant powered pre-workout supplement K-XR is coming soon called K-XR Original. The product features pretty much the same combination of ingredients as its predecessor with just one ingredient being removed and an entirely new one added.
K-XR Original features three non-transparent blends; one for power and performance, another for intense energy, and the third for improved mental focus. In the performance blend, just like in the previous K-XR, you get CarnoSyn beta-alanine, taurine, and theobromine, with elevATP now in there as well at 150mg.
The next blend is for energy, and that is where the ingredient has been removed. It is a 586mg complex with three sources of caffeine providing a total of 400mg of caffeine, and rauwolfia, with higenamine being the feature that is no longer in there. The third and final blend for focus is a 503mg mix of choline and huperzine A.
VMI Sports already has its upcoming K-XR Original listed on its website in preparation for its arrival. The supplement is going to have the usual 30 servings per tub and seven different flavors to choose from. The pre-workout's extensive menu will include options such as Miami Vice, Gummy Bear, and Rainbow Candy.