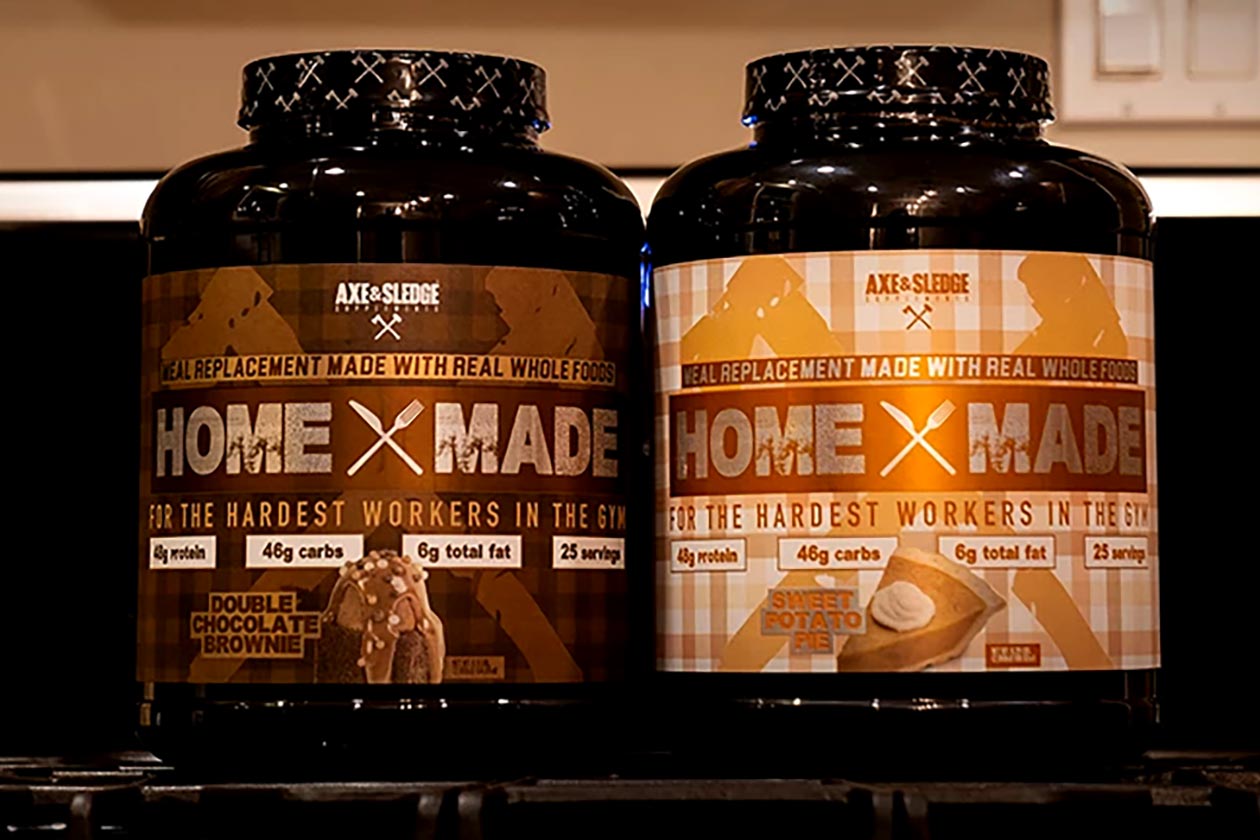 Home Made is an entirely new product from Seth Feroce's supplement brand Axe and Sledge, that is due to launch on Black Friday. The upcoming Home Made is a meal replacement product made with whole food ingredients similar to Redcon1's MRE, and Animal Meal from the team behind Animal Pak.
Nutrition profile
Axe and Sledge's Home Made comes with a well-balanced nutrition profile packing an almost one to one ratio of protein to carbohydrates. Each serving of the meal replacement formula provides 48g of protein, 46g of carbs with just 3g of that sugar and 10g fiber, 6g of fat, and a calorie count of 420.
Whole food ingredients
The ingredients Home Made relies on for protein are whey isolate and concentrate, egg white, beef protein, and the plant-based sources brown rice and pea protein. It also includes MCTs for healthy fats, and to provide its 46g of carbs, Axe and Sledge has brought together whole grain oat flour and sweet potato.
To top it all off, Seth Feroce and Axe and Sledge's Home Made features the DigeSEB enzyme blend to help with the digestion of the whole food, meal replacement supplement. The upcoming product is due to launch in two flavors with Sweet Potato Pie and an option more for chocolate lovers in Double Chocolate Brownie.
Where to buy
As mentioned, Axe and Sledge plans on releasing Home Made later this week alongside its big Black Friday promotion that kicks off Thursday night and runs until midnight Cyber Monday. The supplement will be available in a 25 serving tub size through the brand's online store over at axeandsledge.com.