More mainstream protein coming later this week from Black Magic
Nov 19th, 2019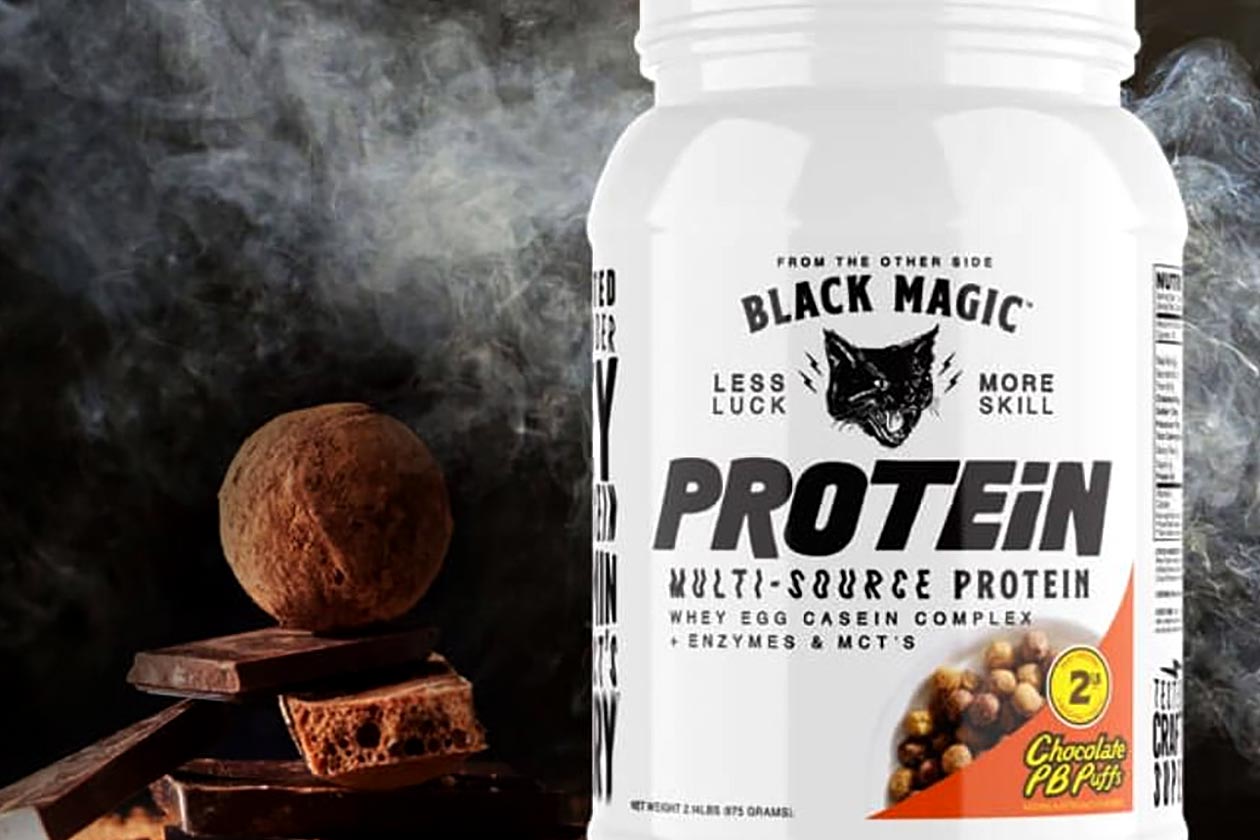 The always exciting Black Magic has finally unveiled its upcoming and more mainstream protein powder, simply named Black Magic Protein. The supplement will feature a blend style formula providing 24g of protein from a combination of whey isolate, egg protein, and micellar casein.
Black Magic has also included MCTs in its upcoming protein powder for a smoother, creamier shake, as well as added enzymes to help with digestion. The product is due to launch in just the one 2lb tub size with four flavors in Chocolate PB Puffs, Mocha Mochi, Horchata, and Blueberry Muffins.
According to Black Magic, its protein powder is finally going to be available for purchase later this week, with the brand's official online store expected to be one of the first places stocking it.