The European retailer Body & Fit, who also has its own extensive line of products, has dropped another Body & Fit branded item this month. The latest release from the company is a double-layer protein bar called Perfection Bar Deluxe that promises delicious taste and texture with great macros to match.
Body & Fit's Perfection Bar Deluxe has hit the market with two flavor options to choose from in Chocolate Caramel and Peanut Caramel. The product comes in boxes of 15 as opposed to the usual 12 bars, and through the retailer's UK online store it'll cost you £21.99 (28.45 USD), which is just 1.46 each.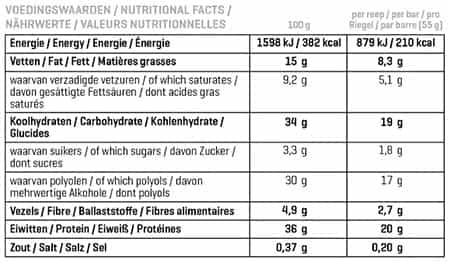 Body & Fit is also running a deal at the moment for Black Friday where the code "BLACK" gets you 15% off. That does of course work on the all-new Perfection Bar Deluxe and discounts it to £18.69 (24.17 USD) a box, or £1.24 per bar.
As for the nutrition profile of Body & Fit's newest protein snack, an entire Perfection Bar Deluxe provides the usual 20g of protein from collagen and milk protein. Its other macros include 17 to 19g of carbohydrates with less than 2g of that sugar, 8.3 to 9.9g of fat, for a typical calorie count of 210 to 216.