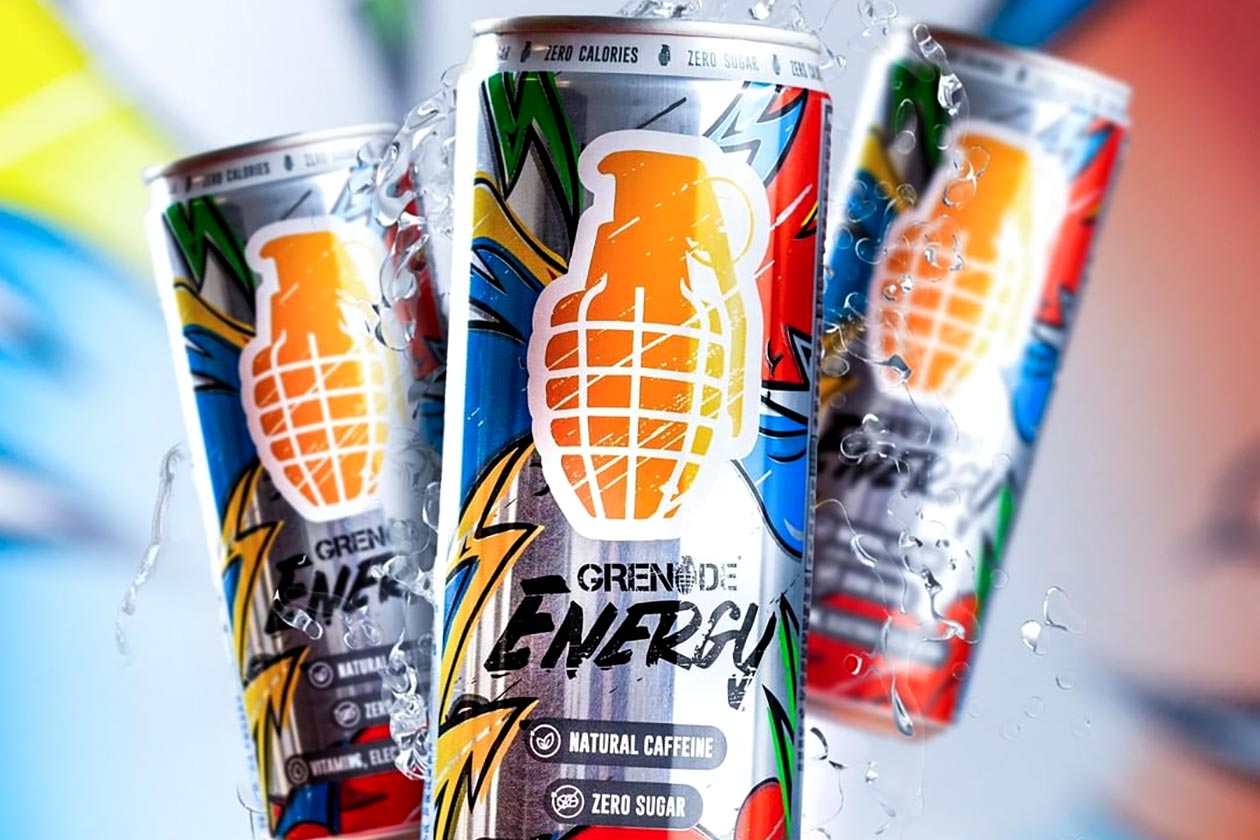 The hugely popular snack and supplement brand Grenade, has entered an all-new category of products today with its first-ever energy drink simply named Grenade Energy. It is a colorful, carbonated, fruit-flavored beverage that actually features a little more than just the usual hit of caffeine for energy.
Grenade Energy brings together a combination of 250mg of taurine, vitmains, electrolytes for hydration, and half a gram of the focus ingredient n-acetyl-l-tyrosine. It also includes BCAAs at 1.5g per, can and of course caffeine for energy in the form of natural caffeine, and at a reasonable dose of 155mg.
The energy drink from Grenade is an ideal morning or midday pick-me-up; a boost before the gym or work; or really anytime you need a bit of energy. The amount of caffeine in Grenade Energy is right around our favorite amount as well, between 150 to 200mg, and it has zero sugar with just 11 calories per can.
Grenade Energy is now available for purchase from Grenade's UK and European online stores. In comes in the one "Original" flavor that as mentioned earlier, is described as a fruity taste. Grenade's latest product comes in cases of 12 and is currently discounted to £16.72 and €19.24 for Black Friday.