Nov 18th, 2019
Inspired's long-awaited and promising DVST8 BBD is finally launching this week in Australia, with no word on if it will be hitting United States at any point. To get fans ready for the arrival of the exciting new supplement the facts panel for the DVST8 BBD has been shared, and it is as loaded as you'd expect from the reputable brand.
The new BBD version of Inspired's pre-workout aims to be its most intense and strongest offering currently competing in the category. Like all of the DVST8s that have hit the market over the years, BBD was formulated to provide a well-rounded experience with ingredients for energy, mental focus, muscle pumps, and performance.
Inspired has packed its all-new DVST8 BBD with well over 10g of active ingredients, including some hefty highlights such as 6g of pure citrulline for pumps as well as 3.2g of beta-alanine for endurance.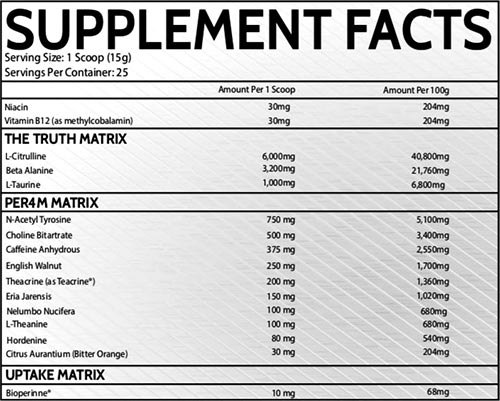 The features Inspired has thrown into DVST8 BBD for energy and focus is where things start to look a little more interesting. To take care of that side of the pre-workout, you get a strong 375mg of caffeine, 150mg of the stimulant eria jarensis, 250mg of English walnut (juglans regia), half a gram of choline bitartrate, and 200mg of TeaCrine.
You can see the full formula behind DVST8 BBD above, which confirms that an entire tub of the product comes with a total of 25 servings. Once again, Inspired's promising new pre-workout is due to be available in Australia later this week through retailers such as Nutrition Warehouse as well as the brand's Australian website.