MTS Nutrition introduces its daily health supplement Immortal
Nov 19th, 2019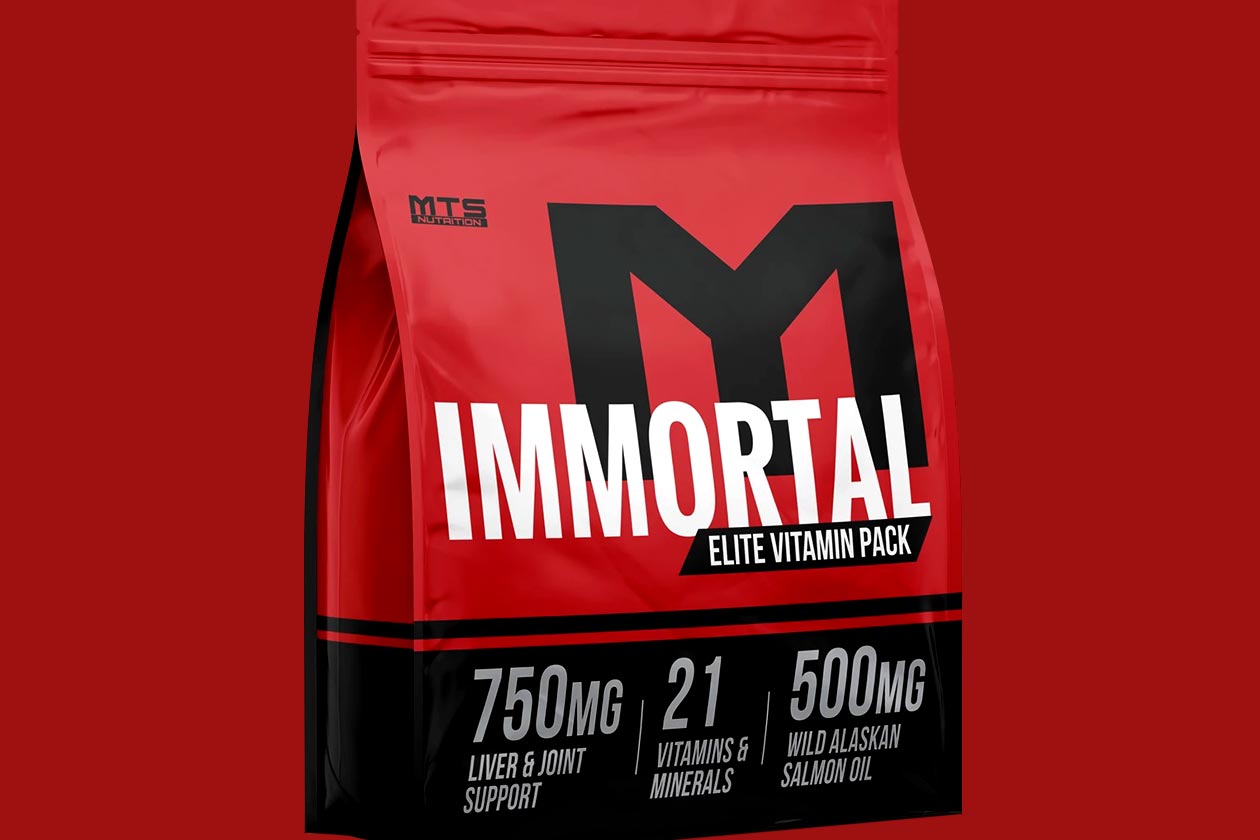 The Immortal Elite Vitamin Pack is the newest product from Marc Lobliner and MTS Nutrition, that combines a handful of daily supplements into the one convenient pack. While Immortal is referred to as a vitamin pack, even on its own packaging, it's actually more of a comprehensive daily health stack.
MTS Nutrition has rolled together a full list of vitamins and minerals in its Immortal Elite Vitamin Pack as well as probiotics and a rather light greens blend. The well-rounded product also comes with ingredients to provide support for healthy joints, liver detox, and cardiovsacular health, and fatty acids from salmon oil.
The facts panel for MTS Nutrition's Immortal Elite Vitamin Pack can be seen in full, directly above. It is open and fully transparent, so you know exactly how much of each ingredient you get per serving. While the convenience and variety of the supplement are great, there is one more highlight to the daily formula.
MTS Nutrition has also created the Immortal Elite Vitamin Pack to be quite cost-effective, especially considering it brings together multiple products into the one pack. The price on the supplement is $29.99 for a bag of 30 packs through Tiger Fitness, which is just $1 per pack, or $1 a day since it's a once-a-day product.