Nov 27th, 2019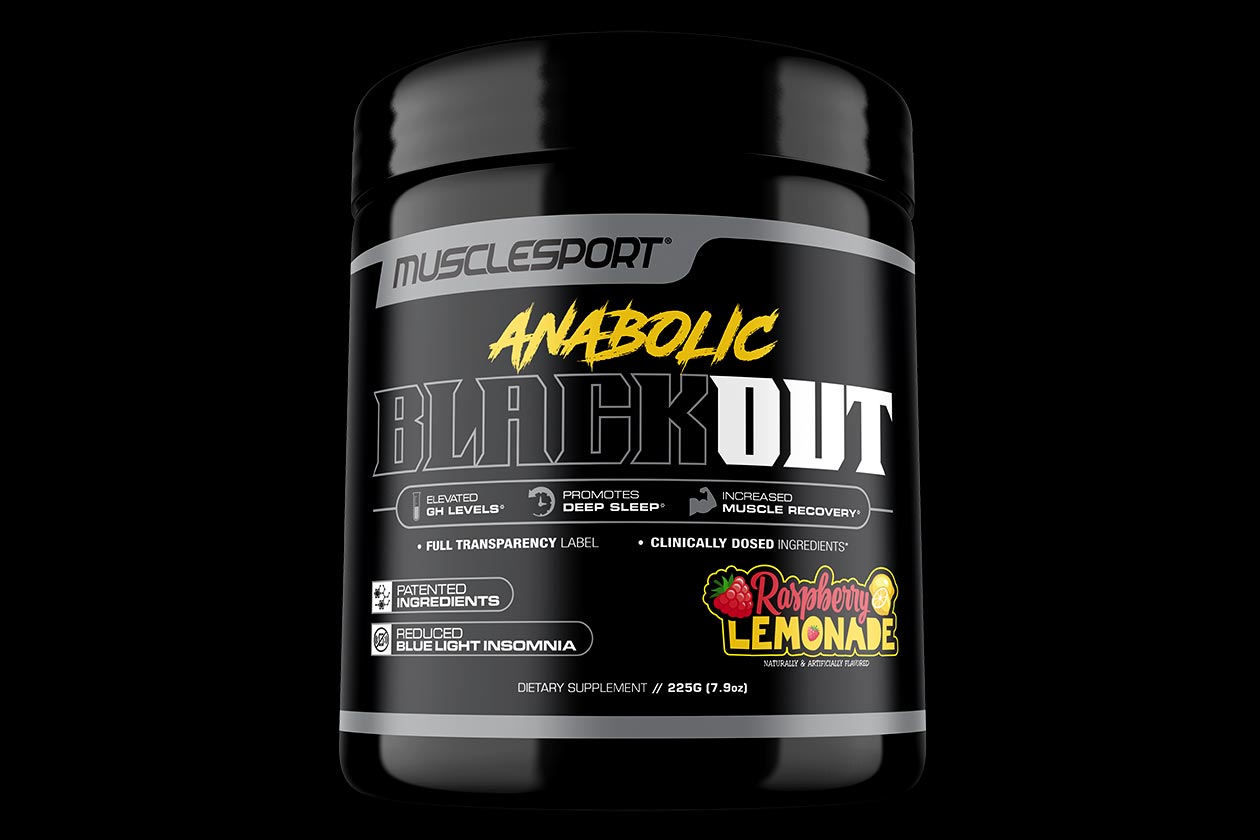 Muscle Sport has announced it actually has two new supplements for Black Friday this year, with the first being the already revealed Xmas Cookie Dough flavor of Lean Whey. The other item is a limited product named Anabolic Blackout formulated to help with cortisol reduction, provide growth hormone support, and improve sleep.
The reason Muscle Sport's Anabolic Blackout is so limited, with just 120 bottles for the US, is that it was originally produced for the brand's partners in Australia. For Black Friday, Muscle Sport decided to take a whole bunch and make them available through its online store to give domestic fans a taste of the supplement.
On the ingredient side, Anabolic Blackout comes with a handful of ingredients to support each of its promoted benefits. Muscle Sport's all-new nighttime product includes the likes of GABA at 3g per serving for sleep, a strong 600mg of KSM-66 ashwagandha, and 100mg of the ProbioSEB enzyme blend for digestion.
Muscle Sport's Anabolic Blackout is now available for purchase from its online store in Raspberry Lemonade and Cosmic Candy flavors at $54.99 for a 25 serving tub. While the product is available, with Black Friday just days away, you may want to wait until then to grab it, as the brand will have it heavily discounted.