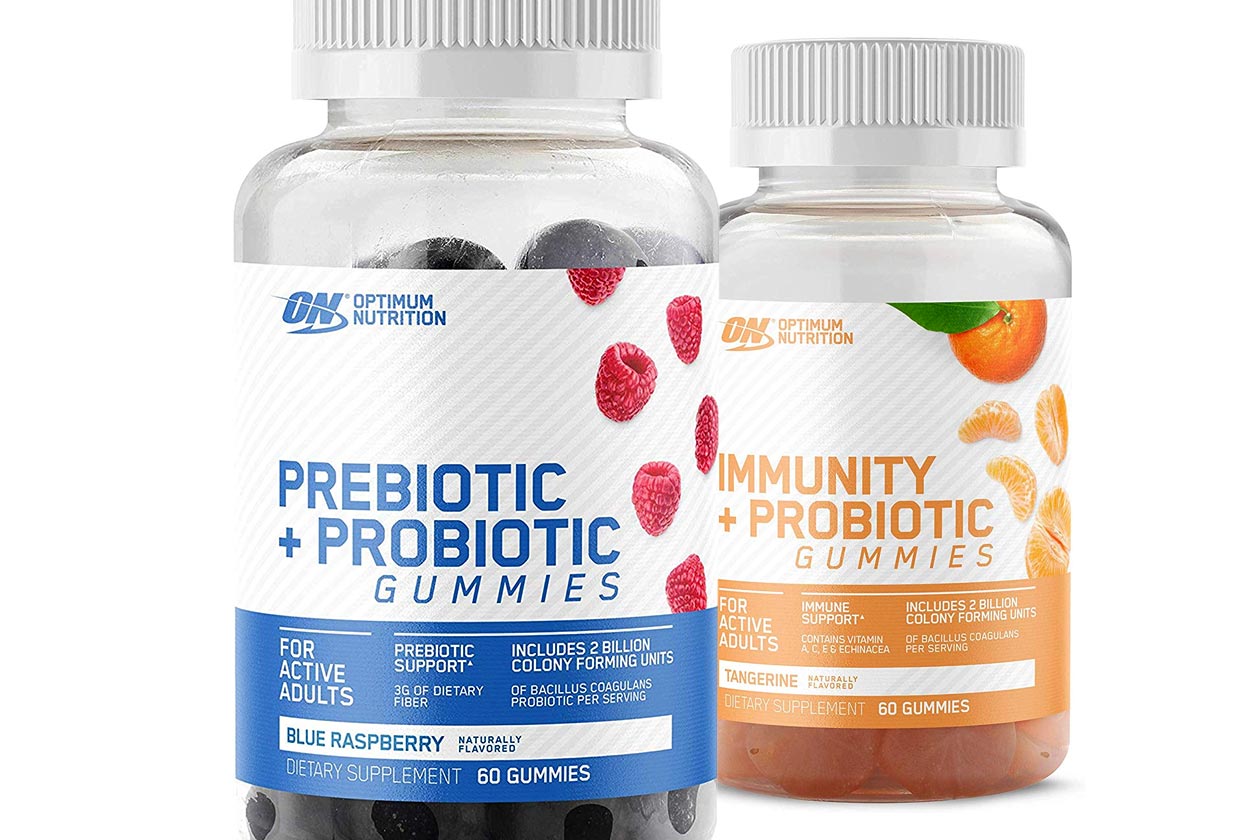 Details have surfaced on two new gummy products from the legacy supplement brand Optimum Nutrition, both of which have their own point of difference. The items are the Blue Raspberry flavored Prebiotic plus Probiotic Gummies, and the Tangerine flavored Immunity plus Probiotic Gummies.
As you can tell by the names of the upcoming gummy products, both of them are probiotic infused with two billion CFUs of bacillus coagulans probiotic per two gummy serving. Where they set themselves apart from one another is in the other ingredients Optimum Nutrition has thrown into each of them.
On top of the probiotic, Prebiotic plus Probiotic Gummies (label above) comes with an extra 3g of inulin prebiotic fiber. As for Optimum Nutrition's Immunity plus Probiotic Gummies (label below) that comes with added zinc, vitamin A, C, and E, as well as echinacea for immune support.
Being gummy candy products, it's no surprise Optimum Nutrition's edible probiotics come with a few carbohydrates. Each pair of the Prebiotic plus Probiotic Gummies have 5g of carbohydrates, 3g of fiber, a gram sugar, and 10 calories, while Immunity plus Probiotic Gummies have 4g of carbs, 3g sugar, and 15 calories.
The new Optimum Nutrition products are due to arrive with 50 gummies per bottle in Prebiotic plus Probiotic, and 60 in Immunity plus Probiotic. As mentioned, the probiotic gummies will have their own individual flavors in Blue Raspberry for Prebiotic plus Probiotic and Tangerine for Immunity plus Probiotic.