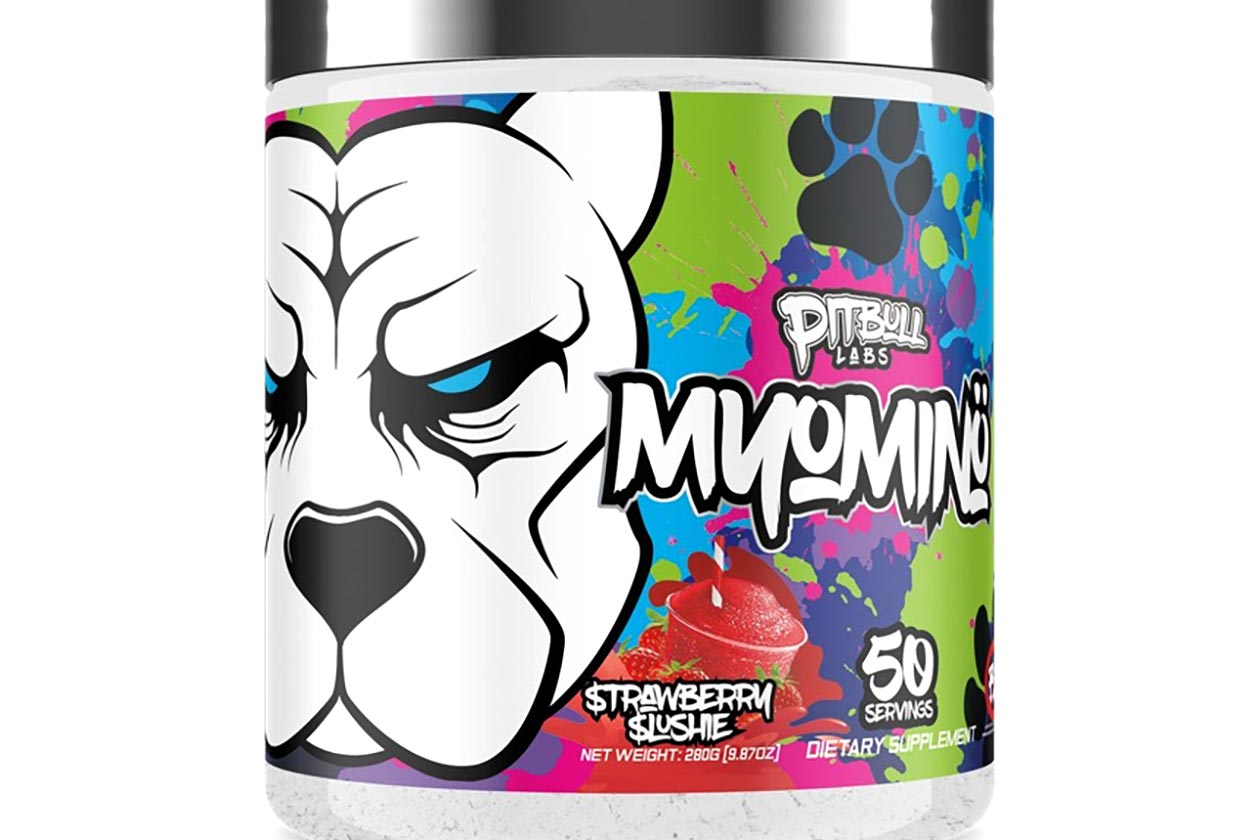 Next week Pitbull Labs, who recently relaunched itself with its powerful pre-workout XXX, plans on introducing its second new product for the year with Myomino. It is indeed an amino supplement and will be replacing the brand's current competitor in the category which features BCAAs.
Pitbull Labs has now revealed the formula behind its upcoming product, confirming exactly what's going to be in Myomino. Like most recent releases in the amino category, Pitbull's effort features all nine of the essential amino acids for a combined dose of 6.7g in a full, two-scoop serving.
The EAAs in Pitbull Labs Myomino are Amino9 branded, vegan-friendly aminos, and sit alongside 25mg of AstraGin to improve absorption. The formula is designed to be taken before or during your workout, as well as throughout the day to support muscle recovery and muscle building.
As mentioned, Pitbull Labs plans on launching its full-spectrum EAA supplement next week. It'll be available first through the brand's own online store over at pitbulllabs.com. It'll cost $39.99 for a 25 full serving tub with two flavors to choose from in Strawberry Slushie and Jersey Shore Slushie.