USN puts together two products for intermittent fasting and low carb dieters
Nov 7th, 2019
The US side of the international brand USN has introduced an all-new family of supplements this month with pHasted Kardio Ignite and pHasted Kardio Burn. Both of the products are fat burners that contain stimulants with Ignite being just a straight weight loss supplement and Burn a slightly more complex hybrid fat-burning pre-workout.
While USN's pHasted Kardio Ignite and Burn do have their differences and own unique formulas, they are designed for a specific audience. As per their names, the brand has built the products for people who follow low carbohydrate diets like keto, as well as those that do intermittent fasting.
pHasted Kardio Ignite
Starting with the weight loss focused supplement pHasted Kardio Ignite, USN has formulated this one to deliver intense energy, enhanced mental focus, diuretic effects, and provide fat loss support. You can see the product's mix of ingredients below including the likes grains of paradise, two sources of caffeine, and dandelion extract.
pHasted Kardio Burn
As mentioned, USN's other new supplement pHasted Kardio Burn, is a hybrid formula combining ingredients for weight loss as well as energy and performance for a workout. It also promises to help with post-workout recovery thanks to its inclusion of a variety of amino acids.
Being that pHasted Kardio Burn is built to cover two categories, USN has packed it with a very different set of ingredients compared to Ignite. The product comes with all nine EAAs at a combined dose of 5.625g per two-scoop serving, a light half a gram of citrulline malate, 325mg of caffeine, a gram of carnitine tartrate, and 50mg of TeaCrine.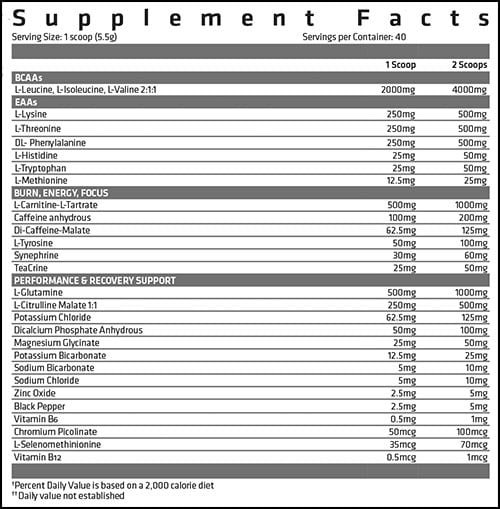 Also, unlike Ignite, which comes in capsule form, USN's pHasted Kardio Burn is a flavored supplement with just the one option to choose from at the moment in Rainbow Candy.
Available now
Both of USN's pHasted Kardio supplements are now out and available in the US. You can grab both pHasted Kardio Ignite and Burn from the brand's online store at $25.79 for Ignite and $37.79 for Burn. Ignite comes in a 50 serving bottle that'll last 25 days taking its maximum of two servings a day, while Burn has 20 maximum servings per tub.