Arms Race reveals all about its upcoming daily health formula Elemental
Dec 19th, 2019
In just less than two weeks, Arms Race Nutrition will be hitting the market with its hybrid health supplement, Elemental. The upcoming product brings together a combination of vitamins, minerals, and joint support ingredients for a very well-rounded, comprehensive daily health supplement.
In the build-up to the launch of Elemental, Arms Race Nutrition has shared the facts panel behind the product, confirming all of its ingredients and exact dosages. As promised, the supplement brings together a variety of vitamins and minerals with the tried and true joint compounds, glucosamine, chondroitin, and MSM.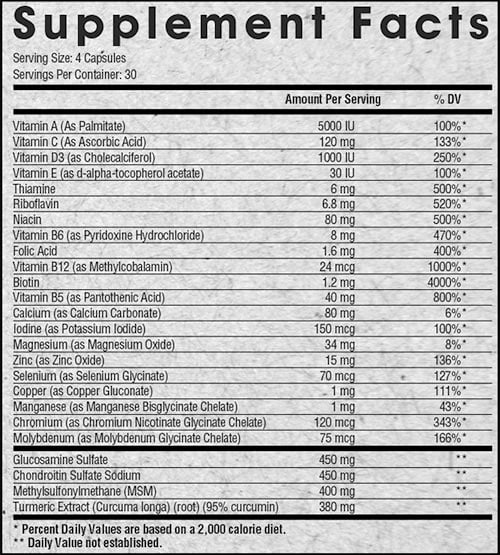 Arms Race Nutrition wraps up all of the ingredients in its daily-use Elemental, into a four-capsule serving size, with the usual total of 30 servings per bottle. The product is due to launch at precisely 8:20 PM on the 1st of January through the brand's online store, where it will have a regular price of $34.99.
If you are interested in Arms Race Nutrition's Elemental, you are going to want to purchase it as soon as possible, especially if you're interested in saving a bit of money. The brand will be discounting the first 1,000 bottles down to $29.99, or you can get it completely free with the four-piece, Arms Race Nutrition Whole Stack.