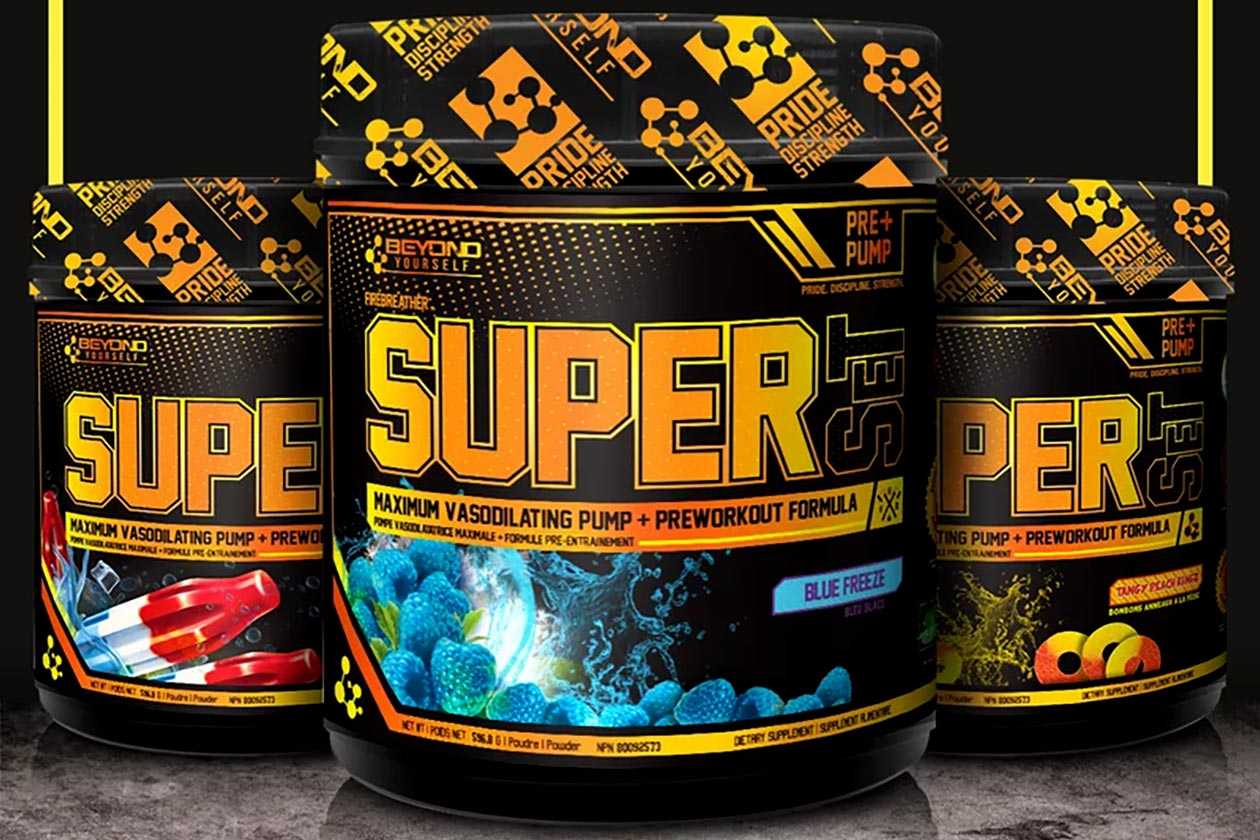 Beyond Yourself's all-new stimulant pre-workout SuperSet is now available for purchase from the Canadian brand's website. The packed out supplement that comes with a huge maximum serving weighing 30g, will cost you $54.99 CAD (41.93 USD) for a 20 full serving tub in Red, White & Boom, Tangy Peach Ringz, and Blue Freeze flavors.
When Beyond Yourself initially teased and previewed SuperSet, it confirmed several big dosages to highlight just how much it had jammed into this one. Those initial highlights were 4g of the performance booster beta-alanine, a heavy 9g of the pump enhancer citrulline, 1.47g of agmatine also for pumps, 750mg of HICA, and 300mg of caffeine.
It turns out, there isn't a whole lot more in Beyond Yourself's SuperSet, although it is still a well-dosed pre-workout. On top of those features mentioned above, the product comes with 1.5g of the focus and cognition ingredient tyrosine, a solid 3g of taurine, 60mg of synephrine, and lastly 10mg of black pepper for better absorption.
As you can see in Beyond Yourself's formula behind SuperSet, it comes with a well-rounded mix of ingredients, relying on hefty dosages of a few common pre-workout ingredients. Once again, you can purchase the supplement starting this week through the brand's online store at a reasonable price of $54.99 CAD (41.93 USD) for a 20 full serving tub.