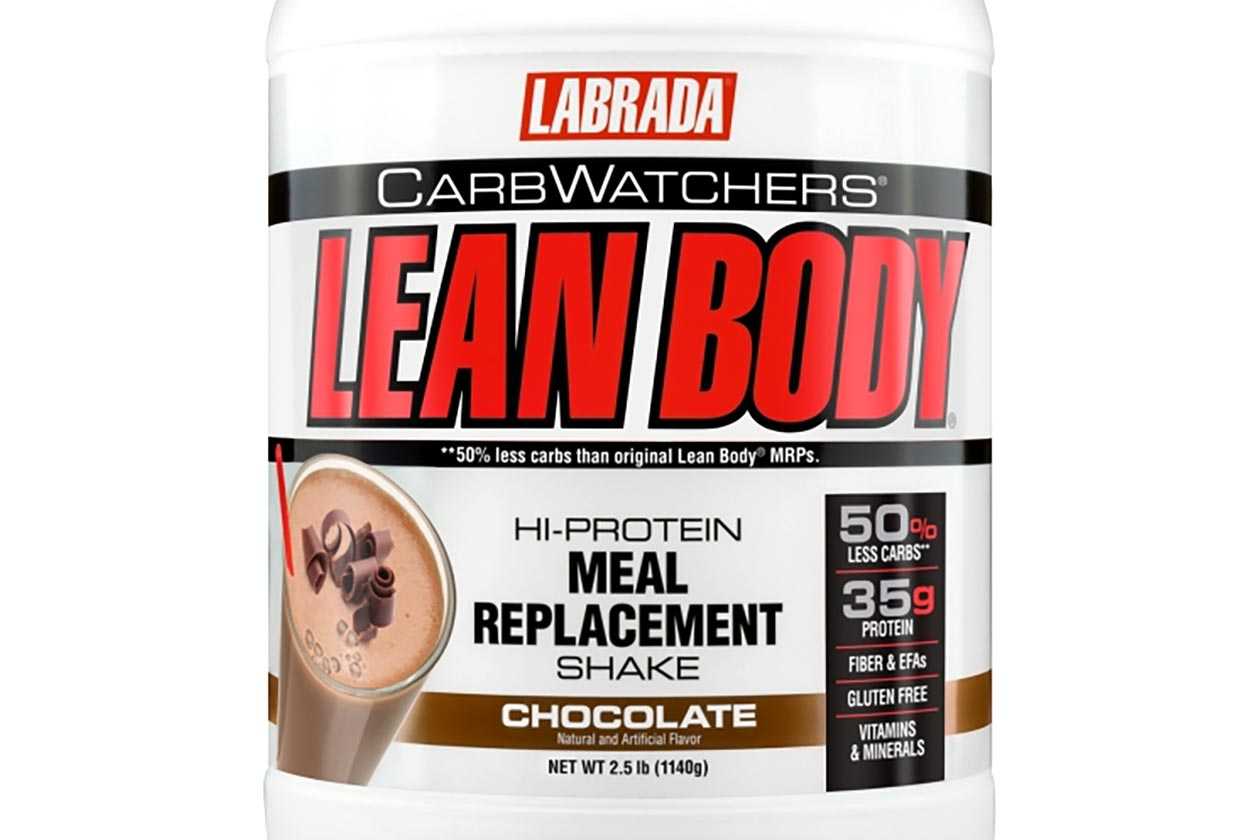 Labrada Nutrition's long-running, high protein meal replacement CarbWatchers spin-off of Lean Body, now comes in a more cost-effective option. Previously you could only purchase the supplement in boxes of single-serving sachets, one with 20 packs and the other with just over twice as much at 42.
This month Labrada has launched a more traditional tub size of CarbWatchers Lean Body with 19 servings and in the same two flavors as the original with Chocolate and Vanilla. The new size has all of the same main ingredients; however, the tub version's serving is smaller and has a slightly different nutrition profile.
Each serving of the 2.5lb CarbWatchers Lean Body packs 35g of protein from whey isolate and concentrate instead of 40g, with 11g of carbohydrates, only a gram of sugar, 3.5g of fat, and 210 calories.
One other interesting detail about Labrada's 19 serving tub of CarbWatchers Lean Body is its price of $36.49 through the brand's online store. While that may seem more cost-effective than the original's $48.99 for 20 single serving sachets or $93.49 for 42, it's not actually as far off as it seems.
As mentioned, the CarbWatchers Lean Body tub has a smaller serving size with 35g of protein, whereas the sachets come with 40g. When worked out on price per serving, the tub is more cost-effective; however, when you work out its nutrition scaled to match the original, it's about the same value as the 42 count.