Dec 28th, 2019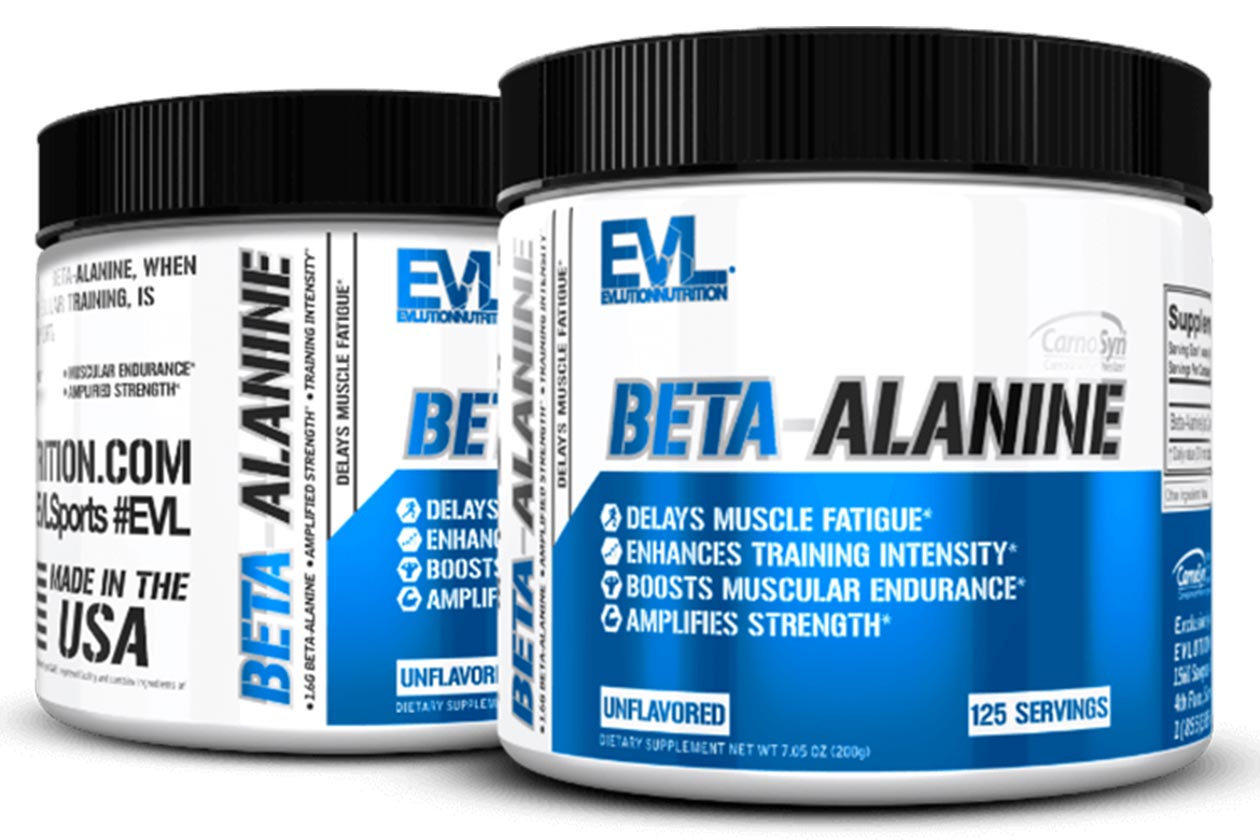 EVL has launched a handful of single-ingredient supplements this month through its major retail partner, Bodybuilding.com. There are seven products in total that have hit the online store, and as mentioned, they're all powered by the one main ingredient that they each confirm right in their names.
The EVL releases include L-Taurine 500 with half a gram of taurine in each of its 90 capsules, and Glutamine 1000 with a gram of glutamine in each two capsule servings. Next is Melatonin at its usual dose of 5mg in each of its 100 tablets, and Vitamin C providing half a gram of its title ingredient per capsule.
The remaining three items are unflavored powders in L-Leucine 2000 with 2g of leucine per serving; Beta-Alanine with 1.6g of CarnoSyn branded beta-alanine per serving; and Agmatine 750 with 750mg of agmatine per scoop.
You can grab any or all of the straightforward EVL supplements starting this month from Bodybuilding.com with prices ranging from $16.99 to $29.99. The retailer also has a promotion on right now where you can get 25% off the entire EVL lineup when ordering over $59 using the coupon "NEWYOU".