Force Factor infuses its fat burner LeanFire with patented Slimvance
Dec 11th, 2019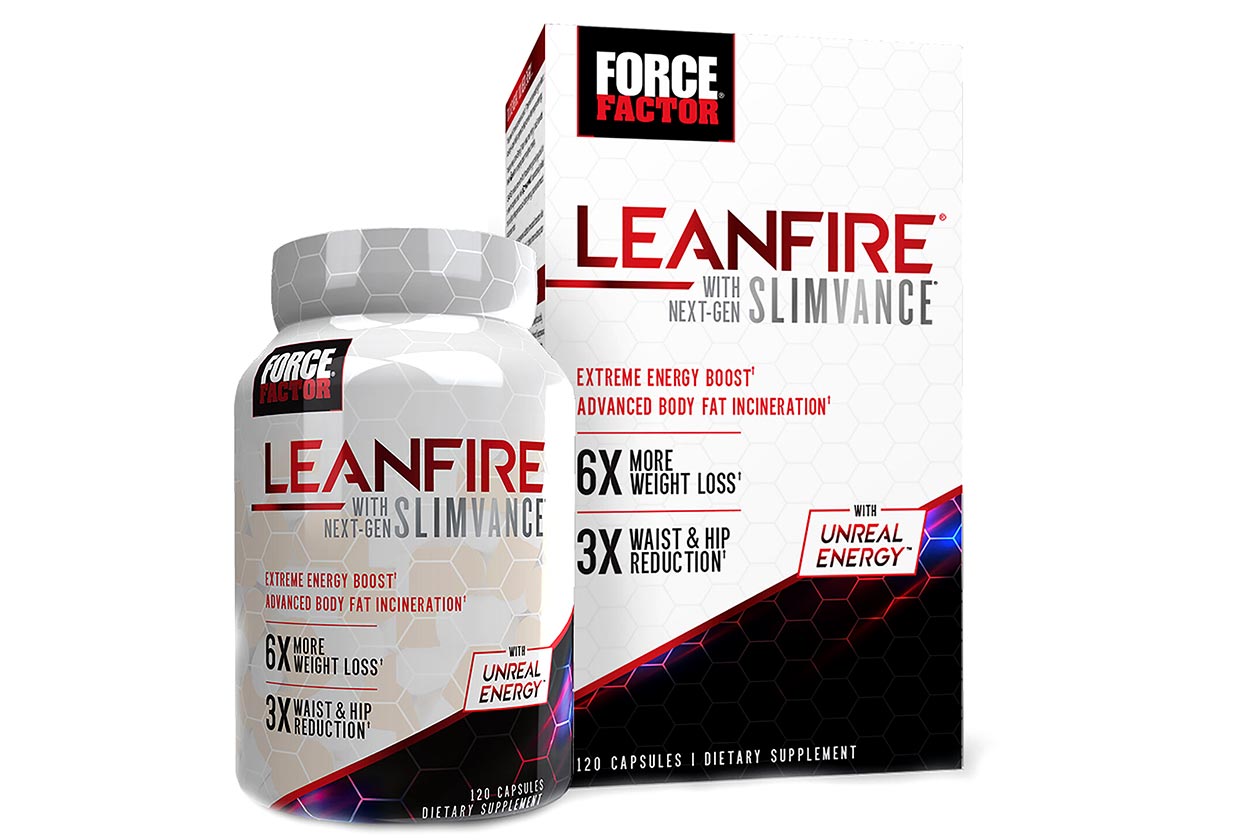 LeanFire with Slimvance is the newest weight loss supplement from the team over at Force Factor that was initially teased back in the middle of October. As per its title, the product brings together a combination of fat burning ingredients for a typical LeanFire experience, with the patented Slimvance blend for waist reduction as well as weight loss support.
Force Factor's LeanFire with Slimvance is powered by a mostly transparent formula with everything listed alongside their exact dosage except the Unreal Energy Matrix. That is actually a blend of three different types of caffeine, including caffeine anhydrous, zumXR, and Infinergy, to provide strong and sustained energy.
Other features in the newest LeanFire fat burner are 50mg each of yerba mate, white willow, guarana, and TeaCrine, and 25mg each of Capsimax cayenne and the stimulant yohimbe. The supplement also, of course, comes with the patented Slimvance blend dosed at 450mg per serving, as well as 5mg of BioPerine black pepper for better absorption.
You can grab the latest Force Factor product now from its retail partner GNC in bottles of 120 capsules, which should last you the usual 30 days when taking one serving, twice per day. LeanFire with Slimvance is quite an expensive weight loss supplement sitting at $64.99 each, making it more than twice the price of LeanFire XT or LeanFire Ultimate.