Insane Labz releases its Gold Series pump pre-workout Insane Veinz Gold
Dec 5th, 2019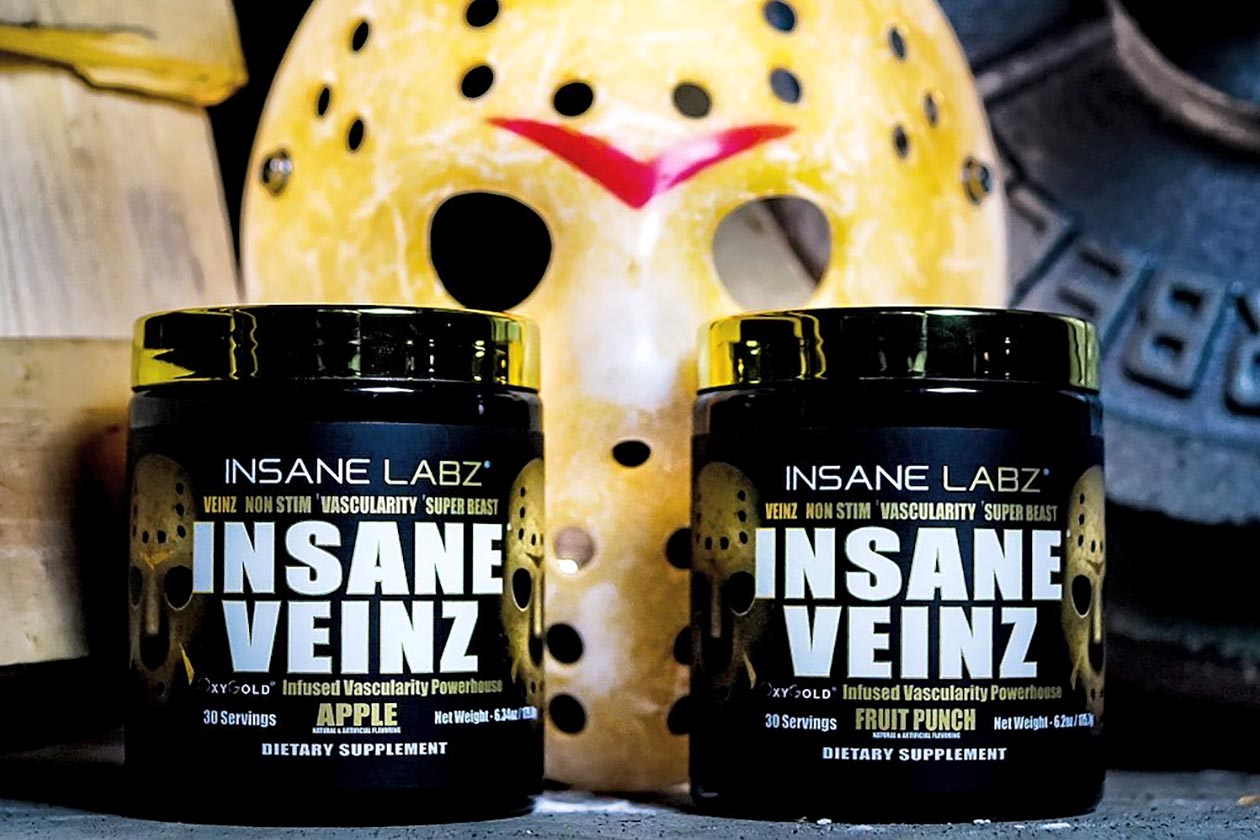 Insane Labz all-new spin-off of its pump enhancing pre-workout Insane Veinz called Insane Veinz Gold, is now available for purchase. Just like the original, the gold version of the supplement is a stimulant-free pre-workout formulated primarily to boost muscle pumps while you workout.
Fans of Insane Labz can grab the new Insane Veinz Gold through the brand's official online store for a little more than the regular one at $64.95. Along with the more expensive price, the Insane Veinz spin-off comes with five fewer servings at 30 per tub in Fruit Punch, Apple, and Grape flavors.
What makes Insane Veinz Gold different from Insane Veinz is that it aims to deliver better benefits. Insane Labz itself says the product packs twice as much vascularity and endurance, so it's essentially a more effective take on Insane Veinz, as you'd expect with a name like Insane Veinz Gold.
The ingredients in the newest pump pre-workout from Insane Labz are, of course, different from the original, featuring mostly branded ingredients. Each serving of Insane Veinz Gold is powered by a 3.275g non-transparent blend consisting of HydroMax glycerol, OxyGold, Nitrosigine, and betaine.