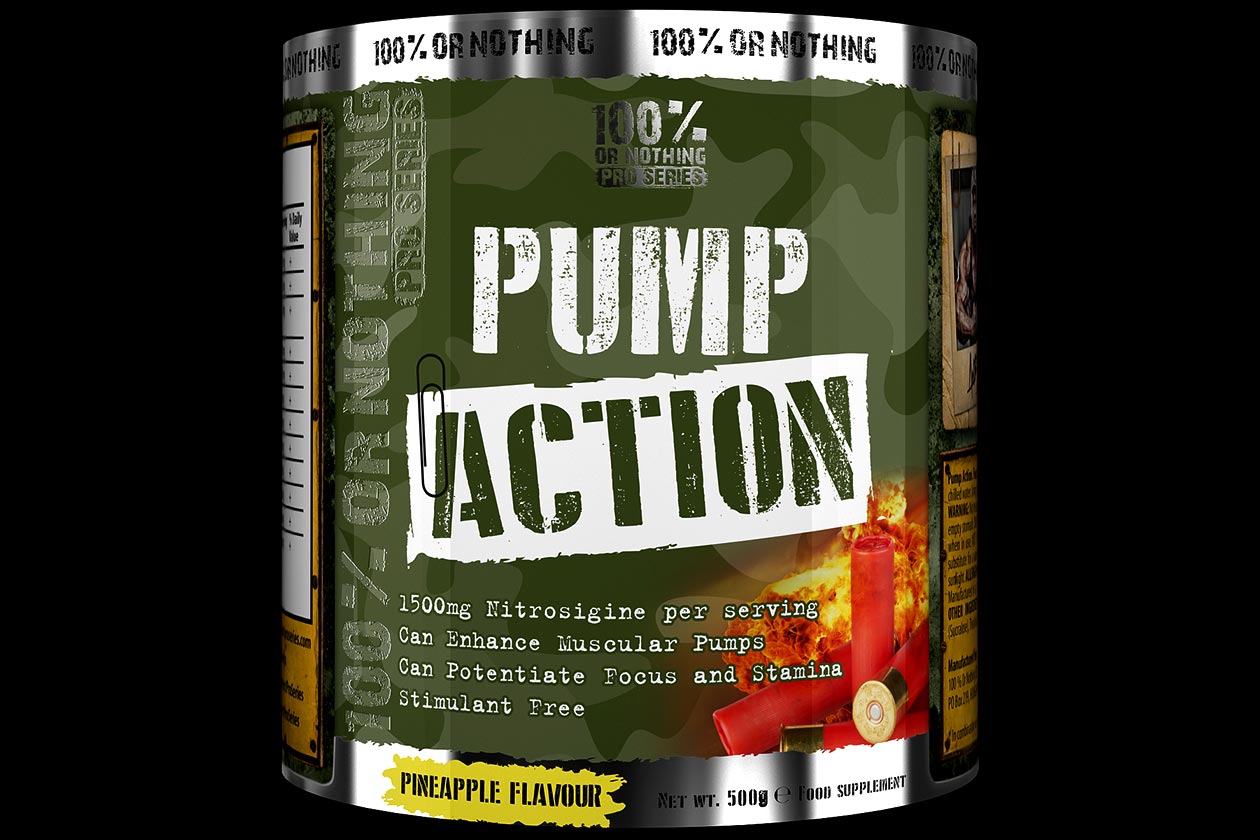 Pump Action is the long-awaited stimulant-free pre-workout from IFBB Pro Anth Bailes' supplement brand, MaxxMuscle. It was first talked about all the way back at the beginning of the year and starting this week, it is available for purchase through MaxxMuscle's UK online store.
MaxxMuscle's Pump Action currently comes in just the one flavor option with Pineapple, although two others are due to join it early next year in Tropical and Cherry. You can grab the pre-workout product from the brand's online store today at the fairly hefty price of £44.99 (59.02 USD) for a full-size tub.
Anth Bailes and MaxxMuscle's newest supplement is as mentioned, a stimulant-free pre-workout. While it doesn't have all of the usual ingredients for energy, it still promises quite the experience. Pump Action comes loaded with features to enhance pumps as well as improve performance and cellular hydration.
The full label for MaxxMuscle's Pump Action has yet to be revealed, although the brand has shared all of its major highlights. Much like MaxxMuscle's stimulant pre-workout Atomic Bomb, Pump Action looks to be another packed out product.
The highlights confirmed for the stimulant-free MaxxMuscle pre-workout include a heavy 8g of pure citrulline for pumps, 1.5g of the patented Nitrosigine, 3g of HydroMax glycerol, and 3.2g of beta-alanine. Those are just a few features shared so far with MaxxMuscle saying there is an army of other ingredients in Pump Action.