Just two days after announcing its second-ever supplement in SickPump, the upcoming UK-based Naughty Boy has revealed the formula behind that product. As previously confirmed, SickPump is a pre-workout that separates itself from the brand's other supplement the pre-workout Menace, by being stimulant-free.
Like most stimulant-free pre-workouts and as per its name, SickPump is mostly about enhancing muscle pumps. The product does, however, have a few other ingredients for benefits outside of pumps, such as improved mental focus as well as hydration support.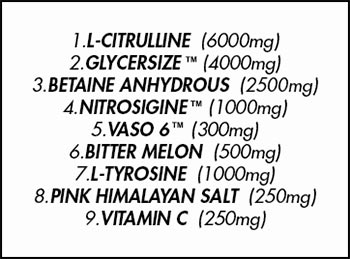 Naughty Boy's upcoming SickPump consists of nine different ingredients, all of which are fairly well-dosed. A full serving of the supplement packs 4g of GlycerSize, a gram of Nitrosigine, 6g of pure citrulline, 300mg of Vaso6, and 2.5g of betaine. There is also bitter melon, pink Himalayan salt, vitamin C, and a gram of tyrosine.
Naughty Boy plans on launching its second pre-workout, the pump enhancing SickPump, in the UK early on in the new year.