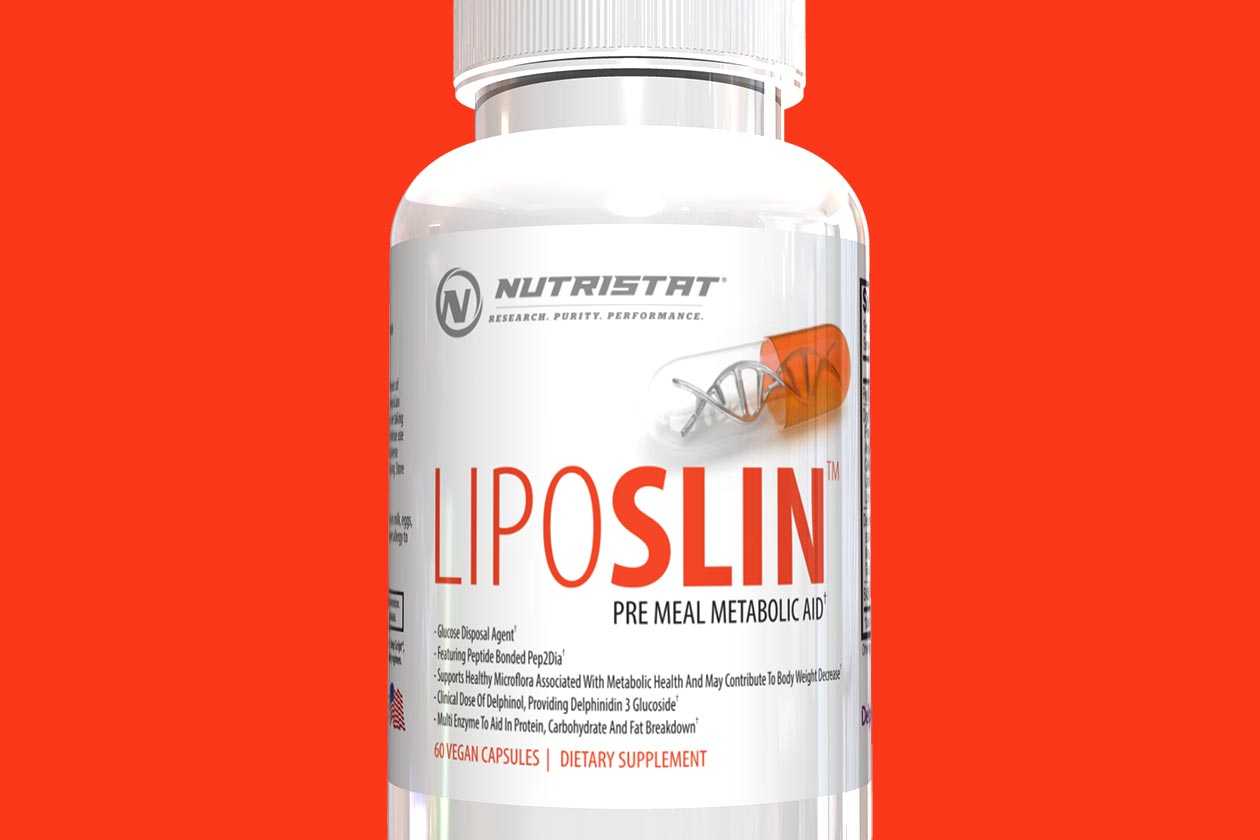 The reputable brand Nutristat is coming out with its first-ever glucose disposal agent in the next couple of weeks called Lipo Slin. Like most competitors in the complex category, the supplement is formulated to help your body utilize carbohydrates more efficiently, and take away the guilt that can come with those types of meals.
Similar to the rest of Nutristat's line of products, Lipo Slin comes with a well thought out formula including some ingredients that have yet to be used in a nutrition supplement. One of the star features in the product is the premium and patented peptide Pep2Dia, which is proven to reduce blood sugar levels.
A few other ingredients Nutristat has confirmed will be in its upcoming Lipo Slin are the probiotic B420 to support gut health, and the enzyme blend DigeSEB to help with digestion. The brand has also thrown delphinol into the supplement based on its ability to possibly reduce blood sugar levels, similar to the proven Pep2Dia.
As we've come to expect from Nutristat, Lipo Slin definitely brings together a fairly different set of ingredients for the growing GDA market. Once again, the product is due to be available for purchase within the next couple of weeks, which should mean it'll be in stores and on shelves in time for your Christmas Day feast.